ROMOY Healthcare - Oncology Center
ROMOY Oncology
ROMOY health care offers the highest standards in medical treatments for any patients all around the world by combining the most effective treatment method with the lowest cost options.
Our experienced cancer specialists combine their wide-ranging knowledge to focus on each patient's needs....
Popular treatments
28 more treatments
Consultations available in:
English, Arabic, Russian, Bulgarian, Georgian, Serbian, Persian, Kurdish, Albanian
Additional Services
Airport Transfers, Assistance for Disabled Patients, Hotel Reservations, Hotel to Clinic Transfers, Local Accommodation Assistance, Local Tours, Nutrition Counseling, Recuperation Services, Translator Services
Accreditations
JCI Accreditation, TÜV SÜD America
Patient Reviews
Очень понравилось качесво и отношение не только медицинского персонала, но и сотрудников Ромой. Лечение прошло успешно и что дейсваительно поразило меня, что даже после улета не смотря на то что я нахожусь в Казахстане мой лечаший онколог в Стамбуле полностью контролирует мое состояние, с помощью А-плюс контактной карты, за это ему огромное спасибо.
17-Oct-2014
A 44 ans j'ai appris que j'ai du cancer de seins. A mon pays, il n'y avait pas de traitement avancée et je n'avais pas confiance sur les médécins. Une de mes mis m'a conseillé d'aller en Turquie. Je suis aller en Turquie et je suis soignée completement. L'équipe de ROMOY était avec moi pendant toute la durée de notre traitement. Je n'ai pas regretté de ma décision.
19-Jun-2014
Ayshe Seyfidin Sabah
I came here for a very risky operation and I was naturally very scared. But thanks to the smiling faces of the whole team, and especially to Dr. Faruk's very calming speech and manners, Ifelt at safe hands. When I go back to my country, I will tell everyone how great this hospital was. I was also very pleased with the whole staff (nurses, staff and AyhanBey and EmelHanim, the international department staff who never left our side). I never imagined I would get so well so quick after the operation. I want to thank everybody!
14-Apr-2014
2 more reviews
Contact Clinic
SELECT A TREATMENT. GET A FREE QUOTE.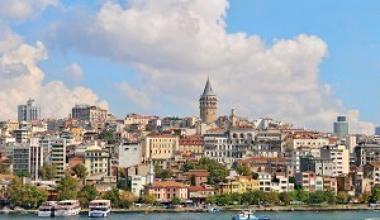 Turkey Travel Tips
Language: Turkish
Currency: Türk Lirası/Turkish Lira (TRY)
Climate: Temperate Mediterranean Climate Hot, dry summers/mild to cool, wet winters
Capital: Ankara
Major Airport(s): Atatürk International Airport, Esenboğa Airport
Electricity: 220V 50Hz (European Plug)
Time Zone: UTC +2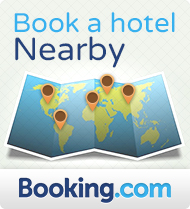 What to See
Discover the energetic culture and pulsating rhythm of Istanbul — a city electrifying visitors with a bold blend of ancient and modern. The Grand Bazaar highlights many majestic restaurants and the celebrated nightlife of Turkey's largest city.From modern rooftop bars to contemporary museums, and premier shopping districts — Istanbul is an impressive inoculation of style.Istanbul gives you access to it all: Astoria Shopping Mall The Bosphorous Dolmabahce Palace Galata Tower Topkapi Palace Ataturk Museum
What to Savor
A refined and sensual experience awaits you inside Istanbul's most exhilarating restaurants. The modern centerpiece of a truly historic destination, includes the best of the best cuisine:Okka: An intimate setting offers leather banquets, a stunning marble bar, and beautiful azure columns. Cutting-edge technology elevates the floor as you are entertained by a 3D holographic belly dancer.Mikla: Mikla and world renowned chef — Mehmet Gürs — offers premier dishes of Turkish-Scandinavian delights. Favorites include: Aegean octopus, salted and dried beef with humus and pistachio "birdsh", a warm mulberry soup with cinnamon crumbs and tahini ice cream.
Where to Stay
Romoy's goal is to make the patients always feel at home by offering the chance to choose any location with optimum conditions for a budget-friendly accommodation, including transfers and assistance throughout the entire process. By staying at the best hotels and hostels centrally located, patients can be treated and visit tourist attractions at the same time.