Miral Dental Center
Welcome to Miral Dental Center. We are a specialized Dental Center where the optimum dental care with highest quality provided by highly qualified dentists. We are proud to provide a welcoming and comfortable facility where we provide the highest quality and dental care available.It is our priority to protect the well-being of our valued patients....
Popular treatments
16 more treatments
Consultations available in:
English, Arabic
Additional Services
Local Accommodation Assistance
Patient Reviews
I found Miral clinic skills competency is high, striving for continual important and customer satisfaction.
21-Jul-2016
1 more reviews
Contact Clinic
SELECT A TREATMENT. GET A FREE QUOTE.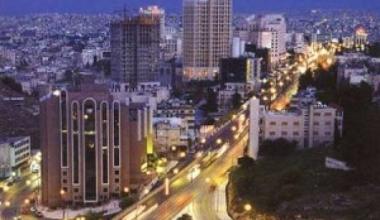 Jordan Travel Tips
Language: Arabic
Currency: Jordanian dinar (JOD)
Climate: Average Temp Summer 86 F (30 °C) Winter 55 F (13 °C)
Capital: Amman
Major Airport(s): Queen Alia International Airport
Electricity: 220V 50Hz (Round Pin & UK plugs)
Time Zone: UTC +2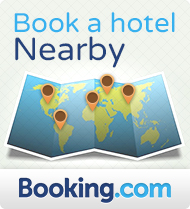 What to See
Consistently overlooked and underrated by travellers to the Middle East, the Jordanian capital Amman stands in marked contrast to its raucous neighbours, with none of the grand history of Damascus, not a whiff of Jerusalem's tension and just a tiny fraction of Cairo's monuments. It's a civilized, genial city with unexpected charm, bathed in a new spirit of dynamism: investment is pouring in, new buildings are going up, neighbourhoods are being rejuvenated and the city is humming with cafés, galleries and commerce. If you're dreaming of medieval mosques, gloomy spice bazaars and fading romance, go elsewhere; if you want a handle on how a young, buzzy Arab capital is making its way in the world, Amman is for you.
What to Savor
Bedouin tradition values home cooking over eating out. As a consequence, most of Jordan's restaurants are simple places serving straightforward fare. Excellent restaurants do exist, but must be sought out. Unadventurous travellers can easily find themselves stuck in a rut of low-quality falafel and kebabs, departing the country never having tasted the best of what's on offer.
Where to Stay
Accommodation in Jordan runs the gamut from the cheapest fleapit dives all the way up to international-standard luxury five-star hotels. Amman, Petra and Aqaba have a wide choice covering all price brackets and Jordan's Dead Sea hotels are some of the best spa resort complexes in the world.