Procare Dental Clinic
A bright and beaming smile is not always a sign of a healthy oral hygiene. In fact, behind these shiny teeth-like opals there could hide some severe health problems that cannot be easily discerned without the attention of a skillful dentist.
At Procare Dental Clinic Beirut, we provide optimal treatments and stay up-to-date on the latest dental techniques and innovations in this constantly evolving world of dentistry....
Popular treatments
11 more treatments
Consultations available in:
English, Arabic, French
Additional Services
Local Accommodation Assistance, Hotel Reservations, Flight Booking Assistance, Translator Services, Airport Transfers
Accreditations
ISO9001 Certified
Patient Reviews
-2 more reviews
Contact Clinic
SELECT A TREATMENT. GET A FREE QUOTE.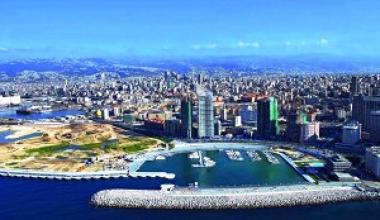 Lebanon Travel Tips
Language: Arabic, French
Currency: Lebanese pound (LBP)
Climate: Average Temp Summer 68-86 F (20-30°C) Winter 55 F (13°C)
Capital: Beirut
Major Airport(s): Beirut International Airport (BEY)
Electricity: 110-220V 50Hz (European and UK plugs)
Time Zone: UTC +2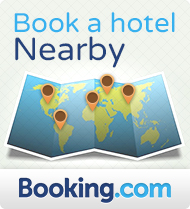 What to See
Beirut or Paris of the Middle East, as many call it, is a Lebanese capital blooming with places worth visiting. From magnificent mosques, gleaming museums, breathtaking gardens to lofty and ingeniously designed sky scrapers, a moment you stay away from such marvelous city is surely a moment wasted of your life.How not to fall in love with the scent of fragrant flowers that climb the walls of traditionally built Lebanese houses? The Lebanese architectural design is an epitome of a rich and vibrant history. For a more vigorous picture of Beirut try these places: National Museum of Beirut, Sursock Museum, René Moawad Garden, and Platinum Tower.
What to Savor
Beirut is fraught with the best of restaurants to dine at: Mayrig Restaurant is an excellent choice for those who want to discover the rich and delectable aromas of traditional Armenian cuisine. It also serves beverages of a high quality and reasonable cost.Appetito Trattoria is located in street Hamra, a well known street in Beirut. This restaurant is a haven for Italian cuisine lovers. From pizza, tagliatelle, risotto and other savory plates, you will surely feel the Italian ambiance while at the heart of Beirut.
Where to Stay
Hotels in Beirut provide deluxe services and overlook the most wonderful views of the capital. Reserve your room at one of these sumptuous hotels for a comfortable and memorable stay: Golden Tulip Galleria, InterContinental Phoenicia Beirut, Mövenpick Hotel Beirut, and Four Seasons Hotel Beirut.