dentalia Cosmetic Dentistry Clinic Guadalajara
We are devoted to offering the most innovative dental treatments and personalized services to each patient. As the leading group of dental clinics in Mexico, dentalia delivers pioneering services in 46 clinics nationwide — and growing.
We offer a unique Secure Information System that connects each clinic — across 13 different cities. Our location in Guadalajara offers dental implants, cosmetic dentistry, restorative dentistry, periodontics, orthodontics, and much more....
Popular treatments
17 more treatments
Consultations available in:
Contact Clinic
SELECT A TREATMENT. GET A FREE QUOTE.
Mexico Travel Tips
Language: Spanish
Currency: Peso (MXN)
Climate: Average Daily Temp 75-82 F (24 to 28 °C)
Capital: Mexico City
Major Airport(s): Mexico City International Airport
Electricity: 127V 60Hz
Time Zone: UTC −6/Summer UTC −8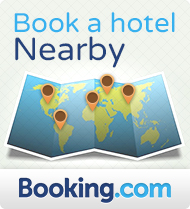 What to See
Fascinating and alluring, Guadalajara is an enjoyable place to visit. From the peaceful parks, to the city squares, and the magnificent downtown — the city catches your eye. The city still embraces an old-world atmosphere, however portrays a modern core.Must See: Guanajuato, Sian Ka'an Biosphere Reserve, Tequila
What to Savor
Guadalajara offers you a swarm of bars and restaurants to wine and dine. Just about every market in the country has a cooked-food section, too, and these are invariably the cheapest places to eat, if not always the most enticing surroundings. Big cities and resorts have international restaurants – pizza and Chinese food are ubiquitous. Argentinian restaurants are the places to go for well-cooked, quality steaks.
Where to Stay
As one of Mexico's largest cities, there's plenty of choices for accommodations in Guadalajara. Gleaming glass hotels and inexpensive lodging give you vibrant views of the surrounding city. Situated in one of the city's most elegant business and residential districts, the hotel districts are across from shopping malls and entertainment.