dentalia Cosmetic Dentistry Clinic
We are devoted to offering the most innovative dental treatments and personalized services to each patient.
As the leading group of dental clinics in Mexico, dentalia delivers pioneering services in 46 clinics nationwide — and growing.
We offer a unique Secure Information System that connects each clinic — across 13 different cities....
Popular treatments
17 more treatments
Consultations available in:
English, Spanish
Additional Services
Airport Transfers, Flight Booking Assistance, Hotel Reservations, Hotel to Clinic Transfers, Local Accommodation Assistance, Local Tours, Translator Services, Assistance for Disabled Patients, Free Wi-Fi
Patient Reviews
My medical concierge made me feel safe coming over here, he did a good job. I felt their English was good and they really worried about the patients health.My dentist charged me 2950 DLLs back home and here it was like 900dlls. The people, the customer service was really good.
13-Nov-2014
Staff informed me about the services Dentalia has available for myself and my family, specialist available and the convenience of using my credit card.Dr Rivera convinced me to have a treatment after 10 years from my last visit to the dentist. He has been patient and kind, responding to every question. Wonderful and fancy facilities with a great environment; peaceful and non stressful.
13-Nov-2014
My medical concierge give me the confidence to try dentalia in Tijuana, she gave me an excellent attention I could go back only for her. The doctor was very clear with the explanation. She gave me a quote and even congratulated me for my good oral hygiene. What I like the most about dentalia is the excellent service, cleaness and they are worry about my dental health. The facilities are new and impecable.
13-Nov-2014
67 more reviews
Contact Clinic
SELECT A TREATMENT. GET A FREE QUOTE.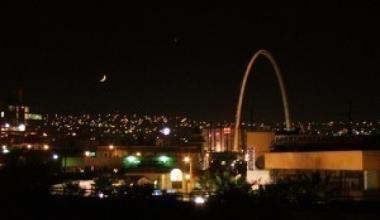 Mexico Travel Tips
Language: Spanish
Currency: Peso (MXN)
Climate: Average Daily Temp 75-82 F (24 to 28 °C)
Capital: Mexico City
Major Airport(s): Mexico City International Airport
Electricity: 127V 60Hz
Time Zone: UTC −6/Summer UTC −8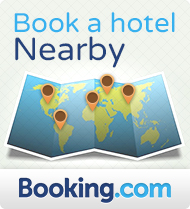 What to See
Located in Baja California, Tijuana is a luxurious and elegant locale that is conveniently neighboring many pleasurable attractions. This modern city offers exclusive welcoming amenities, and the most ideal location to rest and relax. Tranquility, warmth, and courtesy surround you.The city has industrialized a dynamic arts scene, and sophisticated restaurants and clubs — offering the best glimpse of Tijuana's lifestyle.Explore the magnificent spaces of Disneyland, Caliente Casino and Race Track, La Cetto Winery, Playas De Tijuana Beach and Puerto Nuevo.Nearby Cities La Jolla (26.1mi/42.0km) Imperial Beach (6.5mi/10.46km) Chula Vista (8.5mi/13.68km) Coronado (14.4mi/23.17km) Ocean Beach (20.1mi/32.35km)
What to Savor
Restaurants in Tijuana deliver a wide variety of tastes — from Caesar's, a restaurant known for having the best Caesar Salad to Cheripan, the best Argentinean restaurant of the city. Dine at one of many tourists' favorites, including the best of Spanish cuisine at Los Arcos, famous for its variety of quesadillas and Tijuana-style tacos.
Where to Stay
Tijuana offers the perfect hideaway for an extravagant Caribbean vacation.Many of our patients find themselves in a world of discovery with hotels offering panoramic views of the city and concierge services. Hotels also include award-winning restaurants, and an unmatched escape for couples and families alike.