Alanya International Dental Clinic
Alanya International Dental Clinic can help you get the smile you deserve back on your face using first-rate cosmetic dentistry that are born of science and refined artistry.Dr. Memisoglu offer tailor-made procedures to suit your dental needs and budget-- whether you are looking for a subtle cosmetic refinement to a full-scale mouth makeover....
Popular treatments
15 more treatments
Consultations available in:
English, German, Swedish, Turkish, Danish, Norsk
Additional Services
Free hotel pick up, free consultation, airport pickup
Patient Reviews
Jeg var meget nervøs. for det var min første gang ved en Tyrkisk tandlæge. jeg blev meget overrasket over de var så dygtige. dog følte jeg på nogle tidspunkter de var lidt for hurtige ikke med deres arbejde for de er godt nok dygtige men jeg var alene til tandlægen og de taler kun tyrkisk og engelsk. så en gang imellem var jeg lidt usikker på om vi forstod hinanden. jeg vil nok råde andre til at være 2 så man er mere sikker. jeg kommer igen. disse tandlæger er dybt prof.
09-Nov-2013
Hello, I am very happy with my treatment. Trouble free experience, I will use this option regarding dental care in the future when the trip goes to Turkey again.
01-Feb-2012
2 more reviews
Contact Clinic
SELECT A TREATMENT. GET A FREE QUOTE.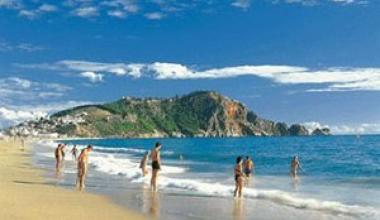 Turkey Travel Tips
Language: Turkish
Currency: Türk Lirası/Turkish Lira (TRY)
Climate: Temperate Mediterranean Climate Hot, dry summers/mild to cool, wet winters
Capital: Ankara
Major Airport(s): Atatürk International Airport, Esenboğa Airport
Electricity: 220V 50Hz (European Plug)
Time Zone: UTC +2
Calling Code: 1049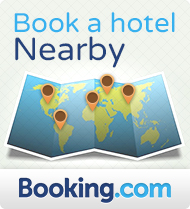 What to See
Hadrian's Gate is an overlooked, understated monument of Alanya that tourists often discard. However it is one of the ancient sights of Turkey and is definitely worth your time and admiration. It has a very iconic triumphal arch built in honor of the Roman emperor Hadrian, who visited Antalya in 130.
What to Savor
Sampyion: This long-time local favorite is famous for its serving of bountiful kebabs, kofte and other Turkish meat dishes. Sampyion offer a great value for money in a touristic place like Alanya.
Where to Stay
The hotel is a decent place to rest your bones and relax after an exhausting day of beach bumming. It is located right on the Cleopatra beach and boasts comfortable, contemporary rooms overlooking the sea.