V Plant Advance Hair Transplant Clinic
Nowadays, the hair is no longer considered as the crowning glory for woman only. An important rate of men seeking hair solutions, to obtain a youthful and elegant demeanor and boost their self-confidence, is on the rise.
With this in mind, clinics became highly competitive to afford treatments that respond to each and every patient's desires and needs....
Popular treatments
Consultations available in:
English
SELECT A TREATMENT. GET A FREE QUOTE.
India Travel Tips
Language: Hindi, English
Currency: Indian Rupee (INR)
Climate: Average Temp Summer 104 F (40°C) Winter 59F (15°C)
Capital: New Delhi
Major Airport(s): Delhi Airport
Electricity: 230V 50Hz Indian (Old British)/European plugs
Time Zone: UTC+5.5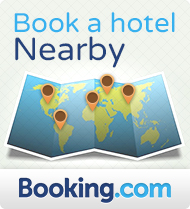 What to See
India's financial powerhouse and entertainment capital Mumbai is the biggest metropolis in the State. The city is distinguished by its rich history, cultural mosaique, and vigorous atmosphere.If calm and serene atmospheres infatuate you, then undoubtedly you will enjoy your time at Madh Island Beach, one of the most mesmerizing beaches in Mumbai. The beach has always been the ideal venue to film numerous Bollywood movies and to host parties. The panoramic scene of the beach has been beautified with the mangroves on the shore. Do not hesitate to discover the treasures this city is fraught with. Encompassed by an empyreal scene, St. Bonaventure Church, built between the 15th and 16th century, is considered among the oldest shrines in Mumbai. A real haven for spirituality seekers!
What to Savor
Tempt your taste buds with the dishes India's famous for. Mumbai is teeming with quality restaurants that serve both local and international plates. Tea Villa Café specializes in Italian and Chinese cuisine. It is the right spot for quality beverages and deserts.For Mexican cuisine like the Fajitas, burritos, tacos, try the Taco Bell. They also serve a myriad of choices for vegans.
Where to Stay
The Taj Mahal Palace is the best of all hotels in Mumbai. Apart from the beauteous interior and exterior design of the hotel reflecting the rich history of India, the services provided to visitors are of a high quality, and the staff is endowed with great hospitality. Mumbai is teeming with choices from luxurious to budget hotels.