euroCARE IVF Centre
Reach Your Dreams of Parenthood with euroCARE.
Fertility treatment is an intensive process that requires sensitivity and an understanding of the physical and emotional aspects of every patient's journey. Led by expert fertility specialist, Dr. Armağan Ulubaş, euroCARE IVF is an all-encompassing IVF centre located in the Turkish Republic of Northern Cyprus....
Popular treatments
20 more treatments
Consultations available in:
Turkish, English, German, Arabic, French,
Additional Services
Airport Transfers, Hotel Reservations, Flight Booking Assistance, Local Accommodation Assistance, Translator Services
Patient Reviews
I HAD IVF TWICE. THE FIRST TIME IT WAS NOT SUCCESSFUL BUT THE SECOND EVERYTHING WENT WELL AND NOW I AM 3 MONTHS PREGNANT.
20-Sep-2016
مرحبا المركز خدماته ممتازه واستقبالكم ومواعيدكم ممتازه والاشخاص اللي فيه كانوا يستقبلوا بشكل ممتاز كنا مرتاحين للجميع وحتى انت المنسقه ما قطعتيني وكنت متفهمه معي بدون ملل وانت كنت مجازه وليندسي كمان ممتازه ومبتسمين دائما كنا مبسوطين معكم والدكتور كان رائع ومتفهم معنا وكان يشرح كل شي شكرا للجميع على هذه الخدمات وحبينا قبرص منكم وان شاء الله نرجع لقبرص اجازه
16-Sep-2016
I am from the UK and I must say we were very nervous about the whole process especially in a foreign place. After a lot of research I immediately made my decision to go with euroCARE after speaking to lyndsay. She was the most friendly and approachable rep I had contacted and she assured me of the Dr and how successful he was. Dr Armaga was so friendly and made us feel at ease the moment we got there. Lyndsay was there every step of the way. Everything was explained clearly and the staff and nurses were wonderful. The hospital itself was so clean and exactly how you would expect a good hospital to be. I am so glad I chose euroCARE I would recommended it to everyone. I am now pregnant after transferring just one embryo so it can happen!
14-Sep-2016
2 more reviews
Contact Clinic
SELECT A TREATMENT. GET A FREE QUOTE.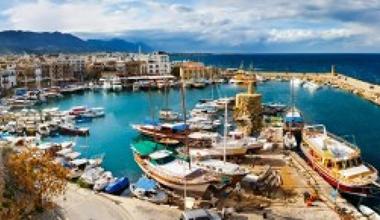 Cyprus Travel Tips
Language: Greek, Turkish
Currency: Euro
Climate: Average Temp 86 F (30° C)
Capital: Nicosia
Major Airport(s): Larnaca International Airport (LCA)
Electricity: 240V/50Hz (UK plug)
Time Zone: UTC +2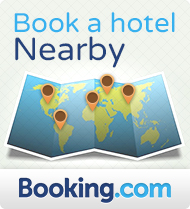 What to See
Traveling to North Cyprus gives you access to — relaxing moments on astonishing golden beaches, thrilling watersports adventures, and tours of the beautiful countryside in the Karpaz Peninsula, glorious mountains covered in shady pines forests, or exploration on foot of the historic castles.
What to Savor
Wining and dining doesn't really get any more perfect than it does at the Kyrenia harbourside. You get a real feel of the culture and history of the island at the harbour area, which was the brainchild of the ancient Venetian settlers
Where to Stay
During your IVF treatment in North Cyprus it is important that you feel relaxed and comfortable. Therefore we have partnered with the best hotels in the region to give our patients the best value and comfort possible.Dorana HotelPiabella HotelMalpas Hotel