euroCARE IVF Centre
Reach Your Dreams of Parenthood with euroCARE.
Fertility treatment is an intensive process that requires sensitivity and an understanding of the physical and emotional aspects of every patient's journey. Led by expert fertility specialist, Dr. Armağan Ulubaş, euroCARE IVF is an all-encompassing IVF centre located in the Turkish Republic of Northern Cyprus....
Popular treatments
22 more treatments
Consultations available in:
Turkish, English, German, Arabic, French,
Additional Services
Airport Transfers, Hotel Reservations, Flight Booking Assistance, Local Accommodation Assistance, Translator Services
Patient Reviews
المركز يمتلك كادر رائع ولديه خبرة كبيرة من أطباء وممرضين وباقي الكادر وهو يعمل بشكل متناسق من اجل ارضاء المريض كما لديه اجهزة طبية حديثة ونحن سعداء بالتعامل معه وننصح من يرغب بالتوجه للمركز والاستفادة من الخبرات هناك
03-Jan-2017
My experience of the clinic was brilliant. Lyndsay, my main contact, was fantastic at telling me exactly what I needed to know which helped me greatly. Every concern or question I had she answered nearly the same day- in fact- if I didn't know she was working in Cyprus, I'd have thought she was here, in London. Overall, Lyndsay was amazing at her job and helped me more than I was expecting. It was a scary process as I was about to under go a treatment in a country foreign to me. Despite this, I felt safe and reassured at every moment. I am pleased to confirm that I am 10 weeks pregnant. I still contact Lyndsay if I have any questions. My IVF treatment was astounding because of the customer service and I wouldn't have done it anywhere else.
27-Dec-2016
It was a great pleasure for us to be at North Cyprus. People at the clinic were very friendly and we have had a good time during the entire process. I want to thank specially the coordinator Sherry for doing the best she could even after we finished the procedure. After more than a decade of efforts in different clinics including Kosovo, Macedonia and Turkey, we finally had a successful IVF and we are happy to announce the birth of our precious baby girl - that happened this November. Me and my wife, and our families can't be more happy and we really thank you for making our dream come true.
30-Nov-2016
7 more reviews
Contact Clinic
SELECT A TREATMENT. GET A FREE QUOTE.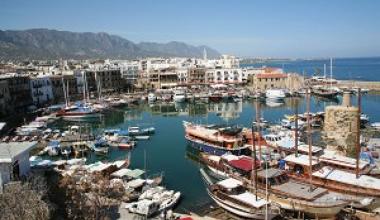 Cyprus Travel Tips
Language: Greek, Turkish
Currency: TRY (Turkish Lira)
Climate: Average Temp 86 F (30° C)
Capital: Nicosia
Major Airport(s): Larnaca International Airport (LCA), Ercan Airport (ECN)
Electricity: 240V/50Hz (UK plug)
Time Zone: UTC +2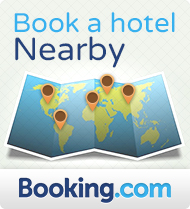 What to See
Traveling to North Cyprus gives you access to — relaxing moments on astonishing golden beaches, thrilling watersports adventures, and tours of the beautiful countryside in the Karpaz Peninsula, glorious mountains covered in shady pines forests, or exploration on foot of the historic castles.
What to Savor
Wining and dining doesn't really get any more perfect than it does at the Kyrenia harbourside. You get a real feel of the culture and history of the island at the harbour area, which was the brainchild of the ancient Venetian settlers.
Where to Stay
During your IVF treatment in North Cyprus it is important that you feel relaxed and comfortable. Therefore, we have partnered with the best hotels in the region to give our patients the best value and comfort possible. Our team is available to help you find the most suitable accomodations for you.