euroCARE IVF Centre
Reach Your Dreams of Parenthood with euroCARE.
Fertility treatment is an intensive process that requires sensitivity and an understanding of the physical and emotional aspects of every patient's journey. Led by expert fertility specialist, Dr. Armağan Ulubaş, euroCARE IVF is an all-encompassing IVF centre located in the Turkish Republic of Northern Cyprus....
Popular treatments
22 more treatments
Consultations available in:
Turkish, English, German, Arabic, French,
Additional Services
Airport Transfers, Hotel Reservations, Flight Booking Assistance, Local Accommodation Assistance, Translator Services
Patient Reviews
It was a great pleasure for us to be at North Cyprus. People at the clinic were very friendly and we have had a good time during the entire process. I want to thank specially the coordinator Sherry for doing the best she could even after we finished the procedure. After more than a decade of efforts in different clinics including Kosovo, Macedonia and Turkey, we finally had a successful IVF and we are happy to announce the birth of our precious baby girl - that happened this November. Me and my wife, and our families can't be more happy and we really thank you for making our dream come true.
30-Nov-2016
I had PGD treatment at Eurocare IVF. We came across after research on web, and then contacted with Lyndsay Cameron. She was so easy to communicate and available for any answer I had, and I had a lot. After contacting a few clinics, we went for this clinic as the price was Ok, the availability with the queries and the help with the arrangement for the hotels, etc. When arrived in Cyprus, the team and Lyndsay again made it very easy being in a foreign place, and supported on every step of the procedures. It was my first procedure and we decided to transfer only one embryo (did not want twins) and luckily was successful on the first try. I definitely would recommend them.
29-Nov-2016
I'm 46 years old and I have been I've done both 2 to 3IVF treatment before and they where unsuccessful.I've been trying to get pregnant more than 25 years now and I went on line and come across Euro Care IVF Center. I make contact with Lindsey and I flew to North Cyprus to do my treatment afterwards a nerve wrecking because I was so scared and it was something that I was desperately wanted to have a family but the support of the team and the doctor I am positive nine weeks pregnant today. I must say to be honest to support and they monitoring 24 seven for over one years of conversation and monitoring my body was excellent within the clinic . I took a year because I am a worried person but you cannot ask for a better supportive team if you are anything like me.
29-Nov-2016
5 more reviews
Contact Clinic
SELECT A TREATMENT. GET A FREE QUOTE.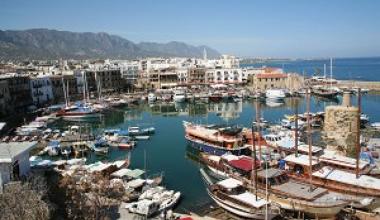 Cyprus Travel Tips
Language: Greek, Turkish
Currency: TRY (Turkish Lira)
Climate: Average Temp 86 F (30° C)
Capital: Nicosia
Major Airport(s): Larnaca International Airport (LCA), Ercan Airport (ECN)
Electricity: 240V/50Hz (UK plug)
Time Zone: UTC +2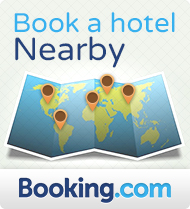 What to See
Traveling to North Cyprus gives you access to — relaxing moments on astonishing golden beaches, thrilling watersports adventures, and tours of the beautiful countryside in the Karpaz Peninsula, glorious mountains covered in shady pines forests, or exploration on foot of the historic castles.
What to Savor
Wining and dining doesn't really get any more perfect than it does at the Kyrenia harbourside. You get a real feel of the culture and history of the island at the harbour area, which was the brainchild of the ancient Venetian settlers.
Where to Stay
During your IVF treatment in North Cyprus it is important that you feel relaxed and comfortable. Therefore, we have partnered with the best hotels in the region to give our patients the best value and comfort possible. Our team is available to help you find the most suitable accomodations for you.