The world's most exclusive IVF & Surrogacy network just got more enviable. Located at the crossroads of Western Asia and Eastern Europe, atlasCARE IVF in Georgia is renowned for its beloved presence of unspoiled support and affordability. Providing an extensive range of fertility treatments and surrogacy options, the leading IVF clinic in Tbilisi strives to provide all-inclusive and professional fertility care to all patients....
Popular treatments
11 more treatments
Consultations available in:
Additional Services
Airport Transfers, Flight Booking Assistance, Hotel to Clinic Transfers, Local Accommodation Assistance, Translator Services
Patient Reviews
Everything was a great experience. The team was excellent, compassionate and very perfessional. We were nervous about going to foreign country but from start to finish we were treated with warmth and respect. As we prepare leave Batumi we will return again because they treated us like family. A million thanks
07-Aug-2017
Amazing people, embryolog, doctors , nurses, admin team. Just perfect. Looking forward to get pregnant.
20-Dec-2016
We had very good experiences with the Atlas Care in Tbilisi. Everything was really well organized. We are grateful for the contact with Amy. She has been very patient with us and always responded quickly at all our questions and thoughts. The medical team was very professional and took the assignment very seriously. They were very meticulous and studied everything in to the smallest detail. The medical team set up and worked evenings and weekends on several occasions to meet our needs and to achieve the best results. The staff spoke also several different languages. We really felt that we were in very safe and good hands.
19-Dec-2016
3 more reviews
Contact Clinic
SELECT A TREATMENT. GET A FREE QUOTE.
Georgia Travel Tips
Language: Georgian
Currency: Lari
Climate: Average Temp Summer 75 F (24 °C) Winter 5 F (41 °C)
Capital: Tbilisi
Major Airport(s): Tbilisi International Airport
Electricity: 220V 50Hz (European Plug)
Time Zone: UTC +4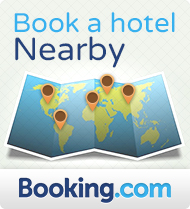 What to See
Tbilisi, Georgia offers intended parents a convenient location along the quaint Kura River of the southeastern edge Europe — a place to savor the city's luxurious shops, appetizing restaurants and impressive art. You won't forget the historic charm and incredible city center of Tbilisi. The red-tiled roofs, narrow streets, and ancient buildings will steal your heart. Places to Explore Freedom Square Georgian National Museum Sioni Cathedral Kashveti Church Narikala Fortress
What to Savor
Tbilisi has evolved into authentic mix of ancient, medieval, classic and European influence. Its dining scene is similarly eclectic, with upscale venues serving organic wines, vintage cafés and traditional Georgian dining establishments making waves among locals, expats and tourists.
Where to Stay
Welcome to Tbilisi — situated in the most ancient and beautiful part of Georgia. Accomodations in Tbilisi offer amazing panorama of old districts of Tbilisi, from here you can watch old districts of Narikala and picturesque places of Saint Mountain Mtatsminda. Guests can explore the city, visit hot sulphur waters and Rike Park, Chardin and Rustaveli streets, museums and theatres.