Dr. Bernard Kassab
Infertility is more than just a medical concern — as it can lead to emotional and psychological distress and not only disrupt a couple's relationship with each other but also with friends and family.
While there are several IVF clinics in Lebanon, Dr. Bernard Kassab gives patients a unique approach to fighting infertility. Beyond the medical aspect of infertility, Dr. Kassab takes into consideration the emotional journey that coincides with fertility treatment....
Popular treatments
14 more treatments
Consultations available in:
English
Additional Services
Local Accommodation Assistance, Translator Services, Flight Booking Assistance
Patient Reviews
ماعندي تجربه وحابه تعالج عندكم ﻻان السمعه الطيبه والعمليات الناجحه وصلت الى العراق وكل الدول للدكتور كساب
09-Jul-2015
je tiens a exprimer toute ma gratitude et ma reconnaissance au docteur bernard kassab a ses collaboratrices et collaborateurs,pour la réussite totale de l,opération,pour leurs compétences,leurs gentillesse et leurs savoir faire,que trouvée durant mon séjour au sein de votre clinique.a toute et a tous merci
26-Mar-2015
Mr. & Mrs. MA
Since our marriage, long time ago, we are living in Paris. For many years, we tried to have a baby but we failed. We did 6 cycles of IVF in a highly reputable center in Paris and all tries were failed. At the end, the center personnel suggested us to adopt a baby because no more chances. Therefore, we decided to come back and try this procedure in Lebanon. We were advised from our parents that Dr. Kassab helped many couples from our village to get pregnant and deliver babies. I did my first IVF in Lebanon with Dr. Kassab. Finally !!!!!!! I am pregnant!!!!!!!
31-Oct-2014
2 more reviews
Contact Clinic
SELECT A TREATMENT. GET A FREE QUOTE.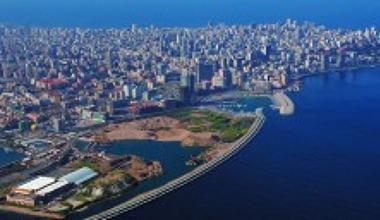 Lebanon Travel Tips
Language: Arabic, French
Currency: Lebanese pound (LBP)
Climate: Average Temp Summer 68-86 F (20-30°C) Winter 55 F (13°C)
Capital: Beirut
Major Airport(s): Beirut International Airport (BEY)
Electricity: 110-220V 50Hz (European and UK plugs)
Time Zone: UTC +2
Calling Code: 1193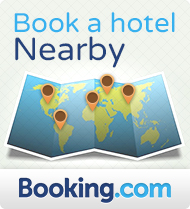 What to See
Beirut, the nation's capital, is an excellent destination filled with of pizazz, appeal, delicious restaurants and beach clubs. Embraced with suave sophistication, Beirut is beautiful and unique, home to Prada and Palestinians, and undoubtingly, one of the most compelling places in the world to visit.Explore the Mohammad Al-Am Mosque or live in fascination at the National Museum. Shop and shop till you drop at the renowned Beirut Souks. Visit the 'Walk Beirut' tour — an excellent walking tour, led by AUB history graduates that covers Beirut's historical centre.
What to Savor
From that early morning lovely breakfast to a late-night enchanting Lebanese dinner, Beirut has many dining options. The city's gourmet charm will enliven your spirits. Explore the city's eat-fast, party-hard attitude at Momo at the Souks, or dine with the best — Algerian restaurateur Mourad Mazouz, famed in Paris and Dubai for his hip mix of North African cuisine and New York-style cocktails.Take to the streets to find a world-renowned Moroccan pastille (meat pie) with wood pigeon, washed down with a house-signature vodka mojito. While the city's food and drink scene can be low-key, there are a number of modern and hip bars popping up. Check out Big Shot or tour Beirut's in vogue micro-brewery 961, the only one thus far in the Middle East.
Where to Stay
You can find plenty of places in Beirut to accommodate your every need — as well as your mind. The relaxing atmosphere are the center of Beirut hotels. The hotel experience in Beirut is unique and many offer spectacular views of Beirut from stylish Suites or rooftop decks. Hotels are close to Beirut shopping, attractions and businesses and are fully equipped to offer spa-settings — traditional and holistic treatments, relaxation rooms and extensive facilities.