Phone: 011-521-998-802-1515
IVF Guarantee: If your IVF attempt is unsuccessful in the 1st cycle you can undergo a second IVF (FET cycle) attempt at no charge.
Irega Cancun is home to a professional team of fertility care experts who are passionate about making your dream of having a baby come true....
Popular treatments
13 more treatments
Consultations available in:
Spanish, English
Additional Services
Translator Services
Accreditations
Accreditation Canada International, Diversity Healthcare Institute, Hospital Certificado
Patient Reviews
I have been to Irega twice. The first time, I did not respond very well and a transfer of 3 day 3 embryos failed. We later found out I had other conditions affecting it, and therefore, it couldn't have been prevented and was no one's fault. My second trip there, I was nervous. But responded amazingly with 18 mature eggs vs 5 mature eggs I had the first round. We pushed them to day 5 (better odds) and froze them, as my progesterone was too high for transfer. I was crushed we had to cancel, but I knew it was the right thing to do with progesterone levels so high. Dr. Chiang and Dra. Mayra are both amazing, kindhearted people. The entire office is amazing, and they treated me so much better and attentively than I have ever been treated in the USA. I will be going back in January for my FET and can't wait to update on my success!
13-Dec-2017
Being a recent married couple it is only natural for us to want to have a child. While I, the wife, was unable to due to my tubes being blocked severely, we were told that IVF was our best choice. Not only was it our first attempt but it was successful and now we are 5 months pregnant with our little girl. Dr. Chiang was full of encouragement and we appreciate that he never rushed anything no matter my eagerness to retrieve and transfer, he ensured the eggs were right and size appropriate for transferring. We have so much to be grateful for right now, God for His hands over the entire process and Irega/Dr. Chiang for making it all possible. Tori is WONDERFUL she made the experience a joyful and relaxing one without fear or worry. The entire staff was welcoming and we cant wait to visit with our little angel to show her off to them when she is born!!! Thanks guys we love you and appreciate all you have done for us.
02-Dec-2017
We traveled from Montana to Cancun in 2016. We initially decided on Irega because of cost, and the friendliness of Tori in the emails we exchanged leading up to our decision. My husband and I were nervous at our first visit, but everyone was just so friendly and welcoming we were quickly at ease. We were very happy with how warm the clinic was, and glad that it was inside the hospital just in case our worst fears happened. They didn't, and every exam and procedure went perfectly. Dra. Myra was great, and she made sure we understood everything before we left each appointment. And every nurse we worked with made us feel right at home. Our twins are now 8 months old, and we couldn't be happier. If we ever decide to go through IVF again, Irega would be our first and only choice!! We were so happy to be able to have a small vacation together while undergoing this emotionally and physically difficult part of life. Irega and it's staff are wonderful!
01-Nov-2017
21 more reviews
Contact Clinic
SELECT A TREATMENT. GET A FREE QUOTE.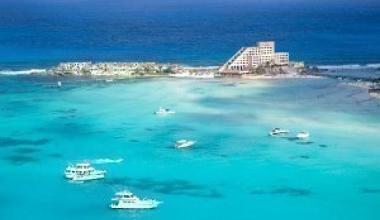 Mexico Travel Tips
Language: Spanish
Currency: Peso (MXN)
Climate: Average Daily Temp 75-82 F (24 to 28 °C)
Capital: Mexico City
Major Airport(s): Mexico City International Airport, General Abelardo L. Rodríguez International Airport
Electricity: 127V 60Hz
Time Zone: UTC −6/Summer UTC −8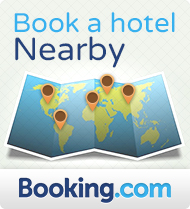 What to See
La Isla Mujeres - The Island of Women has more to be seen than famous underwater wonders—statues of women. Explore the island from the comfort of a golf cart in one single day. A golf cart makes it easier to discover the island beyond the narrow lanes and beaches. Keep an eye out for places of interest including the Maya ruins (at the southern end of the island), Garrafon Park, The Turtle Farm and Casa de la Cultura.A not to be missed experience is a visit to the Underwater Sculpture Museum featuring the largest selection of underwater works of art and sculptures. Jason de Caires Tayor is the founder and artistic director of Museo Subacuatico de Arte (Underwater Museum of Art). With the help of marine biologists and other experts, the sculptures are all designed to become artificial reefs and are made from special materials which promote marine life.
What to Savor
The island offers a variety of fine flavors and casual, beachside dining options. Take in the enticing seafood flavors and mouthwatering aromas catering to everyone's taste buds. Local cuisine is rich and varied distinguished by delectable seafood specialties, well-seasoned with local produce such as annatto seed and habanero pepper, an intensely spicy pepper recommended for those who like their meals on the chilly side. A recommended place to eat is Zuma beach club, which combines casual day dining with beautiful setting to match its superb menu.
Where to Stay
Hotels Downtown:
One Hotel Cancun – right across side street from Hospital
4 Points by Sheraton – Attached to the hospital, and directly down the hall from IREGA
La Quinta – less than 5 min taxi ride
Fiesta Inn – less than 5 min taxi ride
Oasis Smart – less than 5 min taxi ride
Ambiance Suites Cancun – less than 5 min taxi ride
Hotel Zone:
BeachScape Kin Ha
Dreams Sands Cancun
Real Inn
Gran Caribe Real
Hyatt Zilara (adult only)
Hyatt Ziva (family resort)
Either of the Marriott's