Irega Cancun
Phone: 011-521-998-802-1515
IVF Guarantee: If your IVF attempt is unsuccessful in the 1st cycle you can undergo a second IVF (FET cycle) attempt at no charge.
Irega Cancun is home to a professional team of fertility care experts who are passionate about making your dream of having a baby come true....
Popular treatments
14 more treatments
Consultations available in:
Spanish, English
Additional Services
Translator Services
Accreditations
Accreditation Canada International, Diversity Healthcare Institute, Hospital Certificado
Patient Reviews
If you are concerned about traveling out of the country to receive treatment as I initially was do not hesitate. It could not have been an easier, stress-free experience. Prior to booking the trip and making the final commitment Irega's patient coordinator Tori Brown spent an extensive time answering my many questions and providing information about my procedure consulting with the doctor along the way. I had all testing and medications done with my doctor at home before travelling to Cancun for a 10 day trip. We stayed in the Hotel Zone and the clinic/hospital was a short easy 10 minute ride from our hotel. The hospital the clinic was attached to was nicer, spotless and more modern than some in the states. We had such a fabulous time in Mexico so much so we kept "forgetting" we were even there for treatment at times. Cancun/Mexico is a beautiful country and an ideal spot to visit. My treatment only required two fairly short visits to the clinic which gave us plenty of time to enjoy Mexico with our young son. You may need to spend more time but I had already gotten every bit of information about my procedure prior to arrival so there were not many things to really ask the doctor once I got there. My husband had to visit once to do "his part" so again we had most of our time to relax and enjoy all the fun activities available prior to my transfer. I was also able to buy all of my post transfer medications there at a discounted price, it was very convenient. I had a 3 day transfer after fertilization and flew home two days after the transfer. Less than a week being home and I tested positive for pregnancy! I followed up as per Irega and had beta blood tests to confirm. They also provided me with a protocol of my medications to follow during my first trimester after my positive blood results. At my eight week ultrasound I discovered I am indeed pregnant with twins with strong heartbeats! Would recommend Irega to anyone without hesitation. Things were so easy and simple, and you cannot compare the cost to USA treatment, they seem to be just as experienced and successful as overpriced US clinics plus you get to have an amazing relaxing vacation in an ideal location!
28-Dec-2016
Me and my wife came to IREGA twice (Oct 2014 and Mar 2016). Both times we had successful IVF's: first time my wife miscarried after 6 weeks of pregnancy, however, second time it all went very well and she just gave birth to a beautiful baby boy. Our overall experience at IREGA was very positive. Staff was friendly and they patiently answered all of our questions that we had plenty of. All communication was done through Tori Brown. She promptly replied to all our emails and helped us through the process when we were down in Cancun. Doing IVF at IREGA was $3000 cheaper than that in Canada and we also spent 3 weeks in beautiful Cancun, which made this otherwise stressful medical procedure more enjoyable. Would definitely recommend IREGA to others. Thanks for making our dream come true!
14-Dec-2016
To start off, IREGA Cancun is a very professional, caring and terrific staff from the 1st initial phone call/email , front office and the doctors! And of course our beautiful stay in CANCUN! We had success our very 1st try and couldn't be more grateful and blessed! THANK YOU THANK YOU IREGA TEAM for making our dreams come true!
13-Dec-2016
14 more reviews
Contact Clinic
SELECT A TREATMENT. GET A FREE QUOTE.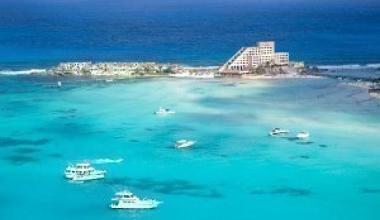 Mexico Travel Tips
Language: Spanish
Currency: Peso (MXN)
Climate: Average Daily Temp 75-82 F (24 to 28 °C)
Capital: Mexico City
Major Airport(s): Mexico City International Airport, General Abelardo L. Rodríguez International Airport
Electricity: 127V 60Hz
Time Zone: UTC −6/Summer UTC −8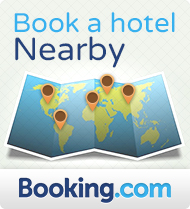 What to See
La Isla Mujeres - The Island of Women has more to be seen than famous underwater wonders—statues of women. Explore the island from the comfort of a golf cart in one single day. A golf cart makes it easier to discover the island beyond the narrow lanes and beaches. Keep an eye out for places of interest including the Maya ruins (at the southern end of the island), Garrafon Park, The Turtle Farm and Casa de la Cultura.A not to be missed experience is a visit to the Underwater Sculpture Museum featuring the largest selection of underwater works of art and sculptures. Jason de Caires Tayor is the founder and artistic director of Museo Subacuatico de Arte (Underwater Museum of Art). With the help of marine biologists and other experts, the sculptures are all designed to become artificial reefs and are made from special materials which promote marine life.
What to Savor
The island offers a variety of fine flavors and casual, beachside dining options. Take in the enticing seafood flavors and mouthwatering aromas catering to everyone's taste buds. Local cuisine is rich and varied distinguished by delectable seafood specialties, well-seasoned with local produce such as annatto seed and habanero pepper, an intensely spicy pepper recommended for those who like their meals on the chilly side. A recommended place to eat is Zuma beach club, which combines casual day dining with beautiful setting to match its superb menu.
Where to Stay
Hotels Downtown:
One Hotel Cancun – right across side street from Hospital
4 Points by Sheraton – Attached to the hospital, and directly down the hall from IREGA
La Quinta – less than 5 min taxi ride
Fiesta Inn – less than 5 min taxi ride
Oasis Smart – less than 5 min taxi ride
Ambiance Suites Cancun – less than 5 min taxi ride
Hotel Zone:
BeachScape Kin Ha
Dreams Sands Cancun
Real Inn
Gran Caribe Real
Hyatt Zilara (adult only)
Hyatt Ziva (family resort)
Either of the Marriott's