Irega Cancun
IVF Guarantee: If your IVF attempt is unsuccessful in the 1st cycle you can undergo a second IVF attempt at no charge.
Irega Cancun is home to a professional team of fertility care experts who are passionate about making your dream of having a baby come true. With specialized credentials, experience and advanced assisted reproductive technology, the clinic has helped grow thousands of families over the years....
Popular treatments
12 more treatments
Consultations available in:
Spanish, English
Additional Services
Airport Transfers, Translator Services
Accreditations
Accreditation Canada International, Diversity Healthcare Institute, Hospital Certificado
Patient Reviews
We had a really good experience. We went to Irega b/c I was looking a Latina donor & it was so much less expensive than in the US for donor egg. We worked initially with Gisel Soriano who helped get us the information on the donors, logisitics, pricing, and setting up a phone consult with the Dra. Mayra. Once we decided to go to Irega we then worked with Tori Brown. Tori is great. She is very professional and answers your questions promptly. Stayed in Cancun 10 days and we rented a condo. We took a taxi every time we had to go to the clinic. We met with a junior doctor the first day who was very nice and then met with Dr. Mayra at our next appointment. Our donor made 12 eggs and of those 7 fertilized. They are more aggressive than in the US about the number of embryos they transfer & recommended 4 eggs be transferred. We decided to transfer 3 and were nervous about that decision. Ultimately it worked out, but just be aware. Also we hoped for 5 day transfer, but they recommended 3 day transfer. We did do 2 acupuncture treatments before hand and I would recommend it. We are now 20 weeks pregnant with one baby. We are so excited and thankful to Irega. When back in the US, Tori has also been great about answering questions. Overall would recommend it.
23-Jun-2014
Don`t know where to start because the service we got was exceptional good.We tried to get treatment in our country without success. We felt we were being mocked because of our situation. Age(both of us 47 years old) and 20 years post vasectomy for husband were a barrier to our chances of ever dreaming of having a family We found IREGA Clinic where we were listened to, treated with respect and helped. We couldn`t use my eggs and husband`s sperm as our prognosis was poor. They told us about their donor egg and sperm, which came with guaranteed success.We travelled all the way from NewZealand to do our first transfer, but when we got there they discovered l had a big polyp. The polyp affected the outcome of the treatment, didn`t concieve. Went through hysteroscope in NZ and travelled back for frozen transfer at no extra cost except for my uterine drugs despite the failure caused by the polyp. This time around it worked for us. I am 21 weeks pregnant with twins. Without the help of IREGA we wouldn`t have achieve our dream. Dr. Mayra Wendolee De la Garza is amazing doctor with excellent skills and personality. The English liason girl Tori Brown was very helpful and always cheerful. Nothing too big for them. The whole staff were amazing. We felt the warmth of the clinic staff and the their love made the treatment an amazing experience. The cost was cheaper than home including having a holiday in fabulous Cancun.WE HIGHLY RECCOMMEND THE CLINIC FOR ANYONE WHO NEEDS HELP WITH FERTILITY ISSUES.
11-Jun-2014
I highly recommend this place ,after 4 failed ICSI ,all over USA and Europe ,and visiting the best doctors in USA ,they helped me to conceive ,my dream came thru .Love IREGA ...Honestly I would write the story how impressed I am with them !!!
28-Apr-2014
13 more reviews
Contact Clinic
SELECT A TREATMENT. GET A FREE QUOTE.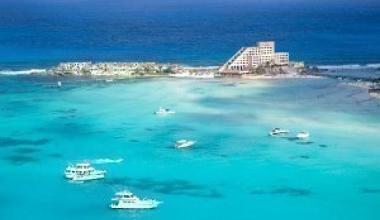 Mexico Travel Tips
Language: Spanish
Currency: Peso (MXN)
Climate: Average Daily Temp 75-82 F (24 to 28 °C)
Capital: Mexico City
Major Airport(s): Mexico City International Airport, General Abelardo L. Rodríguez International Airport
Electricity: 127V 60Hz
Time Zone: UTC −6/Summer UTC −8
Calling Code: 1040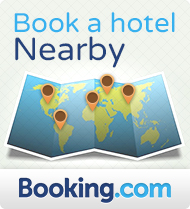 What to See
La Isla Mujeres - The Island of Women has more to be seen than famous underwater wonders—statues of women. Explore the island from the comfort of a golf cart in one single day. A golf cart makes it easier to discover the island beyond the narrow lanes and beaches. Keep an eye out for places of interest including the Maya ruins (at the southern end of the island), Garrafon Park, The Turtle Farm and Casa de la Cultura.A not to be missed experience is a visit to the Underwater Sculpture Museum featuring the largest selection of underwater works of art and sculptures. Jason de Caires Tayor is the founder and artistic director of Museo Subacuatico de Arte (Underwater Museum of Art). With the help of marine biologists and other experts, the sculptures are all designed to become artificial reefs and are made from special materials which promote marine life.
What to Savor
The island offers a variety of fine flavors and casual, beachside dining options. Take in the enticing seafood flavors and mouthwatering aromas catering to everyone's taste buds. Local cuisine is rich and varied distinguished by delectable seafood specialties, well-seasoned with local produce such as annatto seed and habanero pepper, an intensely spicy pepper recommended for those who like their meals on the chilly side. A recommended place to eat is Zuma beach club, which combines casual day dining with beautiful setting to match its superb menu.
Where to Stay
Avalon Reef Club enjoys one of the most gorgeous locations on the island. It lies on a tiny island on its own called Isla Yanque and is connected to the northern tip of Isla Mujeres by a long wooden bridge.The most unique feature of the resort is the warm, natural pool between the two islands. The pool's calm waters make it a safe haven to snorkel with the fish.