Irega Cancun
Phone: 011-521-998-802-1515
IVF Guarantee: If your IVF attempt is unsuccessful in the 1st cycle you can undergo a second IVF (FET cycle) attempt at no charge.
Irega Cancun is home to a professional team of fertility care experts who are passionate about making your dream of having a baby come true....
Popular treatments
14 more treatments
Consultations available in:
Spanish, English
Additional Services
Translator Services
Accreditations
Accreditation Canada International, Diversity Healthcare Institute, Hospital Certificado
Patient Reviews
IREGA Clinic was exceptional! Coming from the states, Tori helped us navigate everything we needed to ensure all was in order. The Dr.'s and staff were welcoming and the location of the clinic in the hospital assured me of the quality of care I would receive. We were blessed with our first after 6 IUI's. After 6 unsuccessful IUI's trying for our second and being 38, it was time to try another tactic. A mini-vacation to Cancun and affordable costs compared to the US made the decision easy for us. I had some minor issues responding, but the Dr.'s came up with a plan and were willing to give things a little more time before calling off the cycle. We were able to proceed and I am now 30 months pregnant with Baby #2. We couldn't be more pleased with the outcome of the trip. Baby #2 completes our family but I would come back again. Thank you IREGA staff!
08-Oct-2017
Absolutely the best clinic and staff. I was there in 2016, nervous and hesitant but dove in and don't regret it one bit and have twins as a result on the first attempt, very pleased, staff were extremely professional, helpful and caring and the doctors outstanding, followed their protocol to the letter....very happy...highly recommend the clinic..
04-Sep-2017
Being and older patient of 53 I went to Irega Cancun looking to find a egg donor and have IVF performed. I was pleasantly surprised that everything went off as explained and planned and now at 54 I am due to give birth this September. We enjoyed the stay in Cancun made a vacation out of it and fulfilled our dream all in 14 days, I would recommend Tori and the team there to anyone looking to have a baby!
19-Aug-2017
18 more reviews
Contact Clinic
SELECT A TREATMENT. GET A FREE QUOTE.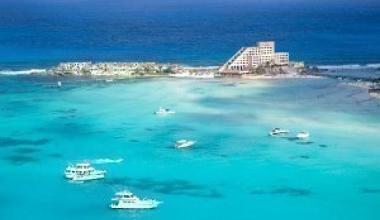 Mexico Travel Tips
Language: Spanish
Currency: Peso (MXN)
Climate: Average Daily Temp 75-82 F (24 to 28 °C)
Capital: Mexico City
Major Airport(s): Mexico City International Airport, General Abelardo L. Rodríguez International Airport
Electricity: 127V 60Hz
Time Zone: UTC −6/Summer UTC −8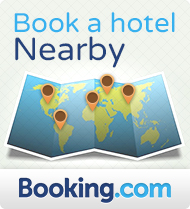 What to See
La Isla Mujeres - The Island of Women has more to be seen than famous underwater wonders—statues of women. Explore the island from the comfort of a golf cart in one single day. A golf cart makes it easier to discover the island beyond the narrow lanes and beaches. Keep an eye out for places of interest including the Maya ruins (at the southern end of the island), Garrafon Park, The Turtle Farm and Casa de la Cultura.A not to be missed experience is a visit to the Underwater Sculpture Museum featuring the largest selection of underwater works of art and sculptures. Jason de Caires Tayor is the founder and artistic director of Museo Subacuatico de Arte (Underwater Museum of Art). With the help of marine biologists and other experts, the sculptures are all designed to become artificial reefs and are made from special materials which promote marine life.
What to Savor
The island offers a variety of fine flavors and casual, beachside dining options. Take in the enticing seafood flavors and mouthwatering aromas catering to everyone's taste buds. Local cuisine is rich and varied distinguished by delectable seafood specialties, well-seasoned with local produce such as annatto seed and habanero pepper, an intensely spicy pepper recommended for those who like their meals on the chilly side. A recommended place to eat is Zuma beach club, which combines casual day dining with beautiful setting to match its superb menu.
Where to Stay
Hotels Downtown:
One Hotel Cancun – right across side street from Hospital
4 Points by Sheraton – Attached to the hospital, and directly down the hall from IREGA
La Quinta – less than 5 min taxi ride
Fiesta Inn – less than 5 min taxi ride
Oasis Smart – less than 5 min taxi ride
Ambiance Suites Cancun – less than 5 min taxi ride
Hotel Zone:
BeachScape Kin Ha
Dreams Sands Cancun
Real Inn
Gran Caribe Real
Hyatt Zilara (adult only)
Hyatt Ziva (family resort)
Either of the Marriott's