Anatolia IVF
Popular treatments
6 more treatments
Consultations available in:
English, Turkish
Additional Services
Airport Transfers, Hotel Reservations, Local Accommodation Assistance
Patient Reviews
Iam very happy because I became pregnant after 7 years ago without baby. Thanks alot 4 all especially Dr hakan and my best friends Paula & Sefika . This experience is interesting and I will do it again.
22-Aug-2014
Hello: I would like to thank all the medical staff on the status of Anatolia and all their efforts in helping me achieve my dream pregnancy. I am thank them for their good treatment and a smile all the time. This is the first experience for me in the IVF was successful. I am and will re-experience with you next year. Please accept my respect and greetings. I repeat my thanks and appreciation for all the medical staff. Doctors, nurses, technicians and administrators.I would like to thank Miss Paula to help me in the translation. And thank all the crew who worked on the palms and check on my health and my situation followed for health. I love you all and I feel like I'm with my family
20-Aug-2014
The first experiment / I want to thank the Center for Anatolian IVF and staff work all the doctors and especially for their concern and care for me and to achieve my dream pregnancy center is beautiful and sophisticated air space very comfortable all thanks to you and best wishes to all the health and safety of patients
13-Jul-2014
1 more reviews
Contact Clinic
SELECT A TREATMENT. GET A FREE QUOTE.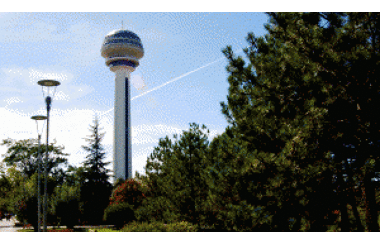 Turkey Travel Tips
Language: Turkish
Currency: Türk Lirası/Turkish Lira (TRY)
Climate: Temperate Mediterranean Climate Hot, dry summers/mild to cool, wet winters
Capital: Ankara
Major Airport(s): Atatürk International Airport, Esenboğa Airport
Electricity: 220V 50Hz (European Plug)
Time Zone: UTC +2
Calling Code: 1051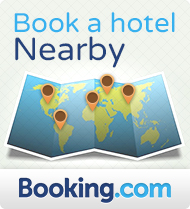 What to See
An iconic emblem of Ankara, Atakula is a 410-feet high communications and observation tower in the Cankaya neighborhood of Ankara. The tower can be seen from anywhere in Ankara and houses an open terrace on the top that affords a 360 degree-views of the city. Enjoy a dizzying dinner at its revolving restaurant Sevilla, which makes a full rotation in one hour.
What to Savor
A restored 18-century Ottoman mansion, Zenger Pasa Kongai restaurant boasts the city's best views to complement a gasp-worthy dinner experience.
Where to Stay
Radisson Blu is located in one of the historic districts of Ankara — Ulus. Apart from the fact that staying at an international chain hotel is a promise of prompt, efficient service, Radisson Blu in Ankara has its signature flair like no other! The hotel offers comfortable and contemporary rooms, with light-color woods and subdued design motifs yielding a relaxing and soothing atmosphere.