NADIYA Clinic
Nadiya Clinic of Reproductive Medicine is one of the leaders in infertility treatment in Ukraine. The clinic was established with the aim of making people happy using assisted reproductive technologies. The word "Nadiya" means "hope" in Ukrainian.
The clinic of reproductive medicine "Nadiya" was founded in 2006....
Popular treatments
15 more treatments
Consultations available in:
Ukrainian, Russian, English, German, French
Additional Services
Flight Booking Assistance, Local Accommodation Assistance, Local Tours, Translator Services
Patient Reviews
Nazar and Felix' parents, , Ukraine
We would like to thank Irina Sudoma for our two funny boys Felix and Nazar!!! They are almost 4 months already. We will surely tell our boys, "at first there was Nadiya (Hope)". Many-many thanks to you once again!!!!!
23-Nov-2009
Diana's mother, , UK
Dear Nadiya clinic! We would like to thank you, and particularly Doctor Veselovkiy Viktor, from the bottom of our hearts for the hope and now also the little blessing that you have given us. On the 23rd of June our longed-for daughter came into this world, and we would like to share this enjoyment with you, the people who made us utterly happy. Thank you very much for your existence and for your giving hope to all desperate people.
23-Nov-2009
Ivan's mother, , Ukraine
Dear Doctor Veselovskiy! Let me share our happiness with you: I have delivered a baby boy! My pregnancy was very light, it was an easy delivery, the boy is healthy and surely the most beautiful :) We called him Vanya. Thank you very much for that!!! Sincerely wish you happiness and wellbeing!!!
23-Nov-2009
2 more reviews
Contact Clinic
SELECT A TREATMENT. GET A FREE QUOTE.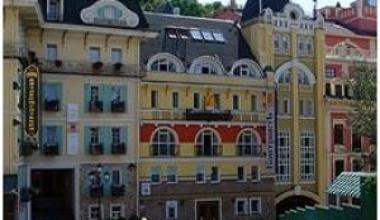 Ukraine Travel Tips
Language: Ukrainian, Russian, Romanian,
Currency: Hryvnia (UAH)
Climate: Average Temp Summer 66 F (10°C) Winter 21 F (-6°C)
Capital: Kiev
Major Airport(s): Boryspil International Airport
Electricity: 230 V 50 Hz
Time Zone: UTC +2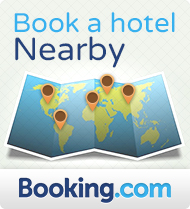 What to See
Kiev is the capital of Ukraine. Our city is more than 1500 years old already. The Nadiya Clinic is situated in the historical center of Kiev – in the Andreevskiy Uzviz Street. Andreevskiy Uzviz is sometimes called the Kiev Montmartre. This street is like a museum and it is one of the main tourist attractions in Kiev. A lot of famous scientists and cultural workers lived and worked here: scientists, writers, composers, painters, sculptures.Art exhibitions, arts festivals are being organized in the street. Art galleries, exhibitions, theaters and art workshops work in the buildings along the street. Numerous souvenir shops are located in the open air.
What to Savor
Ukraine is much more than eating traditional food; it's a full-on culinary and sensory experience. Ukraine is very regional; you will discover many variations of the same dish depending on where you are. Pork is the most popular meat, closely followed by beef and chicken. Potatoes form the basis of many Ukrainian recipes and you should not leave the Ukraine without first trying Borsch. Traditionally Borsch is a soup, the main ingredients comprising of beetroot, cabbage, potatoes, onions, garlic and sour cream.
Where to Stay
Some of the modern hotels recommended by Nadiya Clinic: Hyatt Regency Kiev Hotel, Premier Place Hotel Kiev, InterContinental Kiev Hotel, Hilton Kyiv, Khreschatyk Hotel, Radisson Blu Hotel Kiev Podil, Hotel Oberig, and Rus Hotel Kiev.