Dünya Göz
Dunyagoz Frankfurt, Germany performs all eye care treatments available in Europe ranging from Lasik to cornea transplant in comfortable and easy-on-the-eyes setting.
A leader in comprehensive laser eye surgery, the clinic is well-equipped with the latest in advanced laser eye surgery treatments to provide local and international patients safe and successful ophthalmologic procedures and to cater to all eye care needs....
Popular treatments
Consultations available in:
Turkish, English, Russian, German
Additional Services
Airport Transfers, Translator Services
Accreditations
JCI Quality Approval, TÜV-SÜD ISO 9001:2000 Certificate for Quality Management System, TSE ISO9001
Contact Clinic
SELECT A TREATMENT. GET A FREE QUOTE.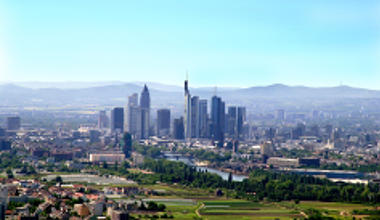 Germany Travel Tips
Language: German
Currency: Euro (€)
Climate: warm summers and cold winters
Capital: Berlin
Major Airport(s): Frankfurt Airport (FRA)
Electricity: 220-240 Volts
Time Zone: CET (UTC+1)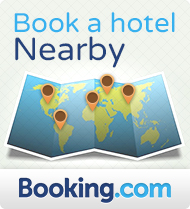 What to See
Germany's answer to New York Frankfurt is not only Europe's financial center; it is also a vibrant, modern enclave offering a mesmerizing mix of rick culture, history, dining and amusement options.The ideal way to get a feel of Frankfurt is to start in the city center and make your way across from Romerberg's square. The famous Goethe-Haus adobe lies in close proximity to the square, showcasing his original desk and library. Watch the world unfolds beneath your feet from the inside of the elegant Gothic tower of Dom Street. Then take a pleasant stroll south over the Eiserner Steg foot bridge to the museum-lined Museumsufer embankment.
What to Savor
Frankfurt may not offer a plethora of German local foods but it is a world of international dining restaurants. From small bites of the city's namesake sausages (Frankfurter) to regional Hessian bites like Tafelspitz (boiled beef) or pork schnitzel, Frankfurt is an international dining destination in its own right.
Where to Stay
Hotel Nizza is located in close vicinity to the clinic, in Schaumainkai, Frankfurt's trendiest boulevard which runs alongside the south side of River Main. The hotel is also 5 minutes away from the city's main train station and close to the main popular places of interest. Hotel Nizza is well-appointed with 26 guest rooms, including twin rooms, TV, telephone, Internet access, heating and wooden flooring. It also affords a sweeping 360-degree view of the city.