Aris Vision Institute
Aris Vision has become a leader in the opthalmological market as a result of successfully treating more than 30,000 patients. Our clinic is located in Juarez, just across the border from El Paso, Texas.
We have the latest equipment to correct nearsightedness, hyperopia, astigmatism and other visual ailments. Indeed, we offer complete eye care surgery....
Popular treatments
Consultations available in:
English, Spanish
SELECT A TREATMENT. GET A FREE QUOTE.
Mexico Travel Tips
Language: Spanish
Currency: Peso (MXN)
Climate: Average Daily Temp 75-82 F (24 to 28 °C)
Capital: Mexico City
Major Airport(s): Mexico City International Airport, General Abelardo L. Rodríguez International Airport
Electricity: 127V 60Hz
Time Zone: UTC −6/Summer UTC −8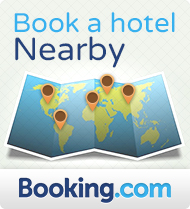 What to See
Ciudad Juárez, more commonly known as just Juárez, is a city in the Mexican state of Chihuahua formerly known as El Paso del Norte. Juárez has an estimated population of 1,301,452 as of 2005 (the municipality, 1,313,338). It stands on the Rio Grande (Río Bravo del Norte), across the border from El Paso, Texas. The two cities form a metropolitan area of more than 1.9 million people. More than 60,000 people cross the Juárez-El Paso border every day making it a major port of entry and transportation for all of central northern Mexico. The city has a growing industrial center which is made up in large part by the more than 300 maquiladoras (assembly plants) located in and around the city.
What to Savor
Where to Stay