The London Ophthalmology Centre (LondonOC)
The London Ophthalmology Centre (LondonOC) is run by leading Consultant Ophthalmologists from major London teaching hospitals and regional centers of excellence. All of the surgeons are fully accredited specialists registered with the UK General Medical Council, and hold substantive NHS consultant posts, bringing expertise and dedication to the maintenance of vision and ophthalmology....
Popular treatments
6 more treatments
Consultations available in:
English
Additional Services
Transport Services, Local Accommodation Assistance
Accreditations
Royal college of Ophthalmologists, UK General Medical Council
Patient Reviews
Fara, London
Procedure: Lens Exchange with MFlex lens implants, March 09. Result: 6/6 N5 unaided : 20/20 sight in both eyes! "What made the London OC my choice for lens exchange surgery is that they provide a totally unique, highly professional and exceptional standard of service. From the minute I arrived for my first consultative appointment to my final post-op visit, my consultant, Mr Sharma and his team, made me feel as though my eyes and the welfare of my sight was just as incredibly important to him as it is to me. When you think about the possibility of not having sight – you can understand why this is the vital ingredient any patient must have, before they can confidently say they want to go ahead and have the surgery they really need.

The knowledge that Mr Sharma is a consultant surgeon who holds a consultant position in a London teaching Hospital and performs world class ophthalmic operations also gave me the confidence that the London OC look after the welfare of its patients with the latest technologies, bespoke lenses and techniques.

The staff at the London OC is second to none. They helped me feel relaxed and did not ask any awkward questions. Mr Sharma's highly professional attitude paired with his down to earth method of relaying his knowledge and sense of humour, made me feel at ease about my decision to consider surgery and gave me the confidence when deciding to go ahead.

What raises the bar of excellence here is that Mr Sharma made me feel totally at ease at surgery and following the operation. He provided one to one telephone support on the days following the surgery, and examined the status of the completed procedure on a regular basis. He was always available to answer any question, however trivial, and most importantly never made me feel as though they were trivial. That means a lot.

All in all coming to the London OC has been the best decision I ever made. I have been incredibly fortunate to find such a dedicated consultant surgeon and his team to my disposal. Thank you to all the staff who have looked after me!"
John R., London
Procedure: Multifocal Toric Implants under topical anaesthesia, May 08.
Result: 6/6 N5 unaided - 20/20 full range vision! "For the first time in a long time I no longer needing to wear contact lenses or glasses, and certainly have great sight! I am very pleased with the surgery and impressed with the after-care I received on my post op visits". Mr Russell also states that he can't thank Mr Sharma enough for being so well looked after and performing such fabulous surgery,he would definately recommend the London Ophthalmology Centre to anyone needing eye surgery.
Angela J., Spain
Procedure: Cataract surgery,Multifocal implants July 08 Result: 6/6 N8 - and not forgetting the new vibrant colours now seen! Mrs Jones was so happy and pleased with the results of her treatment she was on holiday as soon as she returned home to Spain. Mrs Jones came over to England especially to have her surgery with Mr Sharma, she had one eye operated on and the following week the other eye before flyng back to Spain. "I should like to thank you very much for your amazing skill in restoring my eyesight to a remarkable level. Every day an improvement, and I'm beginning to paint again which I haven't been able to do for a while. Please also convey my thanks and best wishes to the support staff involved with my treatment, particularly Mary the nurse who was so caring, and to your secretary who treats everyone with such friendliness and courtesy." As a result of having a multifocal lens implants she states that her sight is fantastic without any specs! All her treatment and surgery went very very smooth and she felt she was well informed of every procedure. She would recommend The London Ophthalmology Centre and so happy she chose us for her surgery.
7 more reviews
Contact Clinic
SELECT A TREATMENT. GET A FREE QUOTE.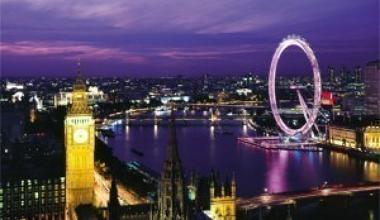 United Kingdom Travel Tips
Language: English, Welsh
Currency: Pound sterling (GBP)
Climate: Average Temp Summer 75 F (24 °C) Winter 43 F (6°C)
Capital: London
Major Airport(s): London Heathrow Airport, London Gatwick Airport, London Stansted Airport
Electricity: 230V 50 Hz
Time Zone: UTC/ UTC +1 (Summer)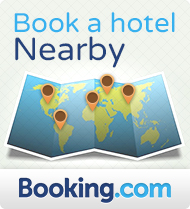 What to See
Vibrant and truly multicultural, London is a megalopolis of people, ideas and energy. The capital and largest city of both the United Kingdom and of England, it is also the largest city in Western Europe and the European Union. London is one of the great "world cities," and remains a global capital of culture, fashion, finance, politics and trade.
What to Savor
Gaucho Grill's is a mouthwatering flagship filled with a multi-leveled dining experience, offering an extensive menu — from tasty empanadas (South American pasties) to the mighty Gaucho burge. Check out the sensational wine boutique on the first level!
Where to Stay
Ambassadors Bloomsbury is a stylish modern hotel providing exceptional standards of customer service. Located just five minutes from the Eurostar terminal- Ambassadors Bloomsbury is ideally located for both business trips and short leisure breaks. The world famous night life and other London landmarks are within walking distance to this luxury hotel.