Body Image Clinic: Dr. Ashraf Abolfotooh
Contact Clinic
Body Image Clinic: Dr. Ashraf Abolfotooh
5
4,83
|
42
Reviews
Plastic and reconstructive surgery in Cairo helps patients of all ages — to gain natural looking results with optimal patient care.
Body Image Clinic in Egypt is one of the world's leading medical centers. The clinic is strongly committed to excellence in patient care and cross-disciplinary research that brings current medical developments into clinical practice....
Popular treatments
36 more treatments
Consultations available in:
English, Arabic
Additional Services
Local Accommodation Assistance, Flight Booking Assistance, Translator Services
Patient Reviews
Dr.ashraf is a Very professional and friendly surgeon, I had breast augmentation with him and the results are sooo good the timing is very accurate, the shape is exactly what I always wanted and suitable with me am so satisfied with the results also they gave me all the information needed and he always reply.
03-Aug-2016
I had two surgeries at Dr Ashraf's clinic - arm liposuction and lifting - breast tail lifting - tummy tuck my experience is totally great and perfect, Dr Ashraf is one of the rarest doctors in Egypt who you can trust him blindly, he 100% knows the meaning of being a doctor not only through the operation time but all over being under his treatment. He concerns a lot about every single tiny detail, the high standards of hospital, anesthetization and nursing. starting from the visit at his clinic, he is very friendly, informative, honest, clear and frank. He is so patient in explaining the whole issue to you. He is very responsive in the phone calls. His following up after the surgery is amazing. The stitches were very accurate. In general i do not recommend any doctors as i can not totally guarantee but what i have experienced with Dr. Ashraf make me highly recommend him to any one. Thank you my dear professional doctor, you made a lot to me
16-Jun-2016
Open rhinoplasty to fix breathing and structural issues, it was a great success. Dr. Ashraf is the most professional, systematic and honest doctor I have seen in Egypt, and I'm Egyptian. Would recommend him to anyone, he made me feel very comfortable and the surgery was extremely successful with a perfect result
14-Jun-2016
39 more reviews
Contact Clinic
SELECT A TREATMENT. GET A FREE QUOTE.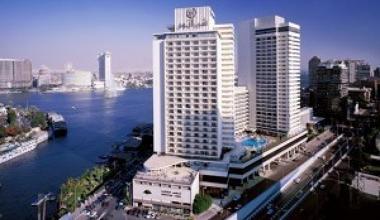 Egypt Travel Tips
Language: Arabic
Currency: Egyptian pound
Climate: (December to February) 13 to 19 °C. (May to August) 45 to 47 °C.
Capital: Cairo
Major Airport(s): Cairo International Airport (CAI)
Electricity: 220 volts (non-US Plug)
Time Zone: UTC +2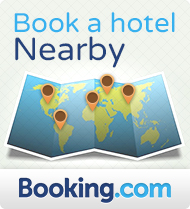 What to See
Cairo is an extraordinary sight to see — symbolized by two dramatic landmarks — the Pyramids of Giza at the edge of the Western Desert, and the great Mosque of Mohammed Ali. With some 10 million inhabitants, Cairo is the Arab world's largest city. From Baladi drinking dens, bustling markets and countless museums, there is something for everyone. Explore: Islamic Cairo, The Pyramids, Roda Island.
What to Savor
What's on the menu? Food varies from Middle Eastern-style grilled meats and shawarma to more Mediterranean and European options. Tasty treat: Thought to be Egypt's finest Indian restaurant, the Moghul Room overlooks the Pyramids and offers North Indian cuisine, with kebabs and rich, and creamy curries.
Where to Stay
Accommodations in Cairo range from 5-star hotels to basic guesthouses and a new wave of boutique hotels. See the Pyramids from the comfort of your room at several hotel chains. Many facilities boast a rooftop decks, children's pools, and beauty and wellness spas. With modern touches and low costs, Cairo hotels offer wonderful views and personal concierge services.