Ojas Aesthetic Clinic India
Ojas Aesthetic Clinic is founded on a platform, 'Beauty beyond skin', which provides you a comprehensive range of treatments related to Skin and Body. Ojasis offers advanced aesthetic surgeries, such as liposuction, laser hair removal treatment, hair transplantation, cosmetic and reconstructive surgery, breast augmentation, breast reduction, stem cell therapy and non-surgical liposuction....
Popular treatments
22 more treatments
Consultations available in:
English, Telugu
Additional Services
Local Accommodation Assistance, Translator Services, Local Accommodation Assistance
Contact Clinic
SELECT A TREATMENT. GET A FREE QUOTE.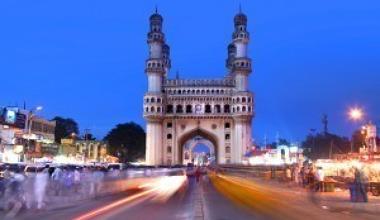 India Travel Tips
Language: Hindi, English
Currency: Indian Rupee (INR)
Climate: Average Temp Summer 104 F (40°C) Winter 59F (15°C)
Capital: New Delhi
Major Airport(s): Delhi Airport
Electricity: 230V 50Hz Indian (Old British)/European plugs
Time Zone: UTC+5.5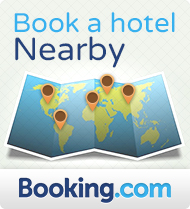 What to See
Hyderabad, also known as the City of Pearls, offers you an impeccable taste of culture and charm. Once the seat of the powerful and wealthy Qutb Shahi and Asaf Jahi dynasties, the city has seen centuries of great prosperity and innovation. Filled with architectural gems and enchanting landmarks, everyone can find motivation in India. Explore the famed Charminar landmark — Hyderabad's principal landmark was built by Mohammed Quli Qutb Shah in 1591 to commemorate the founding of Hyderabad and the end of epidemics caused by Golconda's water shortage. The dramatic four-column, 56m-high structure has four arches facing the cardinal points.
What to Savor
Typical Hyderabadi cuisine contains city specific specialties like Hyderabad, Aurangabad, and Bidar. You will simply never forget the taste of Hyderabadi cuisine — as it is delicious. Must eat treats: Hyderabadi Biryani, Pathar-ka-Ghosht, and Nahari.
Where to Stay
Hyderabad hotels are in a class all by themselves — and meet every budget need. Grand conference halls with sophisticated features and pleasant services at each Hyderabad hotel ensures your satisfaction. Experience luxury and the sprawling landscapes with every stay.