My Medical Vacations Plastic Surgery
Contact Clinic
My Medical Vacations Plastic Surgery
5
4,73
|
19
Reviews
My Medical Vacations Plastic Surgery is a leading plastic surgery provider in Mexico that aims to offer the highest standards of aesthetic treatments and medical tourism service in North America. The medical center is one of the most renowned Cancun plastic surgery centers in Mexico; thanks to state-of-the-art health care infrastructure and effective surgical techniques....
Popular treatments
35 more treatments
Consultations available in:
English, Spanish
Additional Services
Airport Transfers, Translator Services, Assistance for Disabled Patients, Hotel to Clinic Transfers, Hotel Reservations, Recuperation Services, Flight Booking Assistance, Local Accommodation Assistance, House Call
Accreditations
Mexican Council of Plastic, Reconstructive and Aesthetic Surgery
Patient Reviews
This is my second trip to Cancun for plastic surgery with My Medical Vacations. This time I came for a breast lift and augmentation, and some liposuction. I'm very happy with the results Dr. Sámano has a great bedside manner, and was very understanding. Betty is one of the concierge staff and is still one of my favorite people on earth. Betty and Andres have made my second trip just as good as the first. Ana, my nurse checked on me every morning and did a great job with my aftercare, she is also amazing! I have recommended My Medical Vacations to all of my Friends and several people have booked in based on my experience. These guys are great I really can't say enough good things about them!
12-Mar-2016
I had researched rhinoplasty and its associated costs extensively before contacting My Medical Vacations (MMV). I also had an acquaintance who has had several procedures done in Cancun using MMV. Katie, the coordinator; Betty my concierge and Ana my nurse have been by my side Throughout this procedure… they are truly amazing and dedicated people. If I were to need other procedures I would not hesitate using MMV services again and would highly recommend them to anyone. Rosellen Frisbee
12-Mar-2016
TIUR BREAST IMPLANT TESTIMONIAL FROM ALBERTA, CANADA 5 febrero, 2016 | Medical Tourism Testimonials | Like | Leave a comment | February 2nd, 2106 I am very happy with My Medical Vacations services. The people you are dealing with are awesome. As a patient you get a VIP treatment with them. Thanks to Katie for your professionalism in responding, following up, very understanding of my circumstances. Thanks for P/U on the phone in the night and make me feel better on my post operation. Betty is very punctual reminding whatever I need, very helpful person. Lisa is catching up her role very fast. Way to go Lisa! And Ana the nurse never miss her visit on me. Thank you all. I had my breast augmentation and nipple repair with Dr. Samano. His personality & professionalism are stunning, he has time to listen to my questions, concerns, requests, he never rush. Very on time on every consultation, even on the surgery day he is there before me. He also picked up his phone when I called him on weekend asking about my post op condition. They care about your safety and the result is great. I love it, very proportional to my body and it looks natural. Dr. Samano is always smiling and welcoming you warmly. I feel like they are all my friends, so don't worry about anything. Just be patient on your recovery and enjoy your holiday! Elen / Edmonton Canada
12-Mar-2016
16 more reviews
Contact Clinic
SELECT A TREATMENT. GET A FREE QUOTE.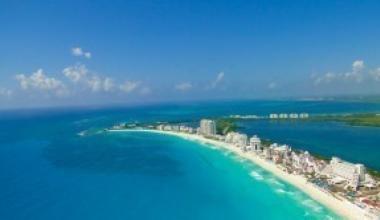 Mexico Travel Tips
Language: Spanish
Currency: Peso (MXN)
Climate: Average Daily Temp 75-82 F (24 to 28 °C)
Capital: Mexico City
Major Airport(s): Mexico City International Airport, General Abelardo L. Rodríguez International Airport
Electricity: 127V 60Hz
Time Zone: UTC −6/Summer UTC −8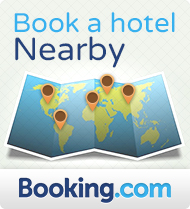 What to See
Cancun is the major tourism destination in the Caribbean, welcoming more than 3.6 millions international tourists each year. The city is a safe resort perfectly connected to major cities in the US, Canada and Europe.During your stay in Cancun, the travel guide will help you make the most of your vacation in Mexico and will arrange your hotel bookings, airport transfer and sightseeing tours. The day sightseeing tours include boating excursions, jungle tours, archaeological sites such as the new world wonder and Chichen Itza.
What to Savor
If diet-friendly food is your thing, make your way to 100 Natural Restaurant/café. It offers meals as fresh and natural as possible. Try the wholesome selection of Mexican plates and fantastic sandwiches served on whole-grain bread, with options for vegetarians. Breakfast menu is very delightful and offers all natural baked goods such as chocolate croissants and apple-cinnamon muffins.
Where to Stay
The minimalist beachfront hotel offers modern and spacious rooms with white and red décor. The infinity pool leaning towards the turquoise Caribbean Sea offers a great backdrop. Get pampered with the Collection Spa which offers a variety of moderately prices services such as chocolate facial.