Perfection Medical Spa and Plastic Surgery Center
Perfection Medical Spa and Surgery Center was founded by Dr. Mario Alfonso Gonzalez Cepeda. He is an esteemed member of the International Society of Aesthetic Plastic Surgeons (ISAPS). The clinic is a complete plastic surgery center and a medical spa, offering a highly acclaimed plastic surgery practice with a special dedication to customer service....
Popular treatments
Consultations available in:
English, Spanish
Additional Services
Airport Transfers, Local Accommodation Assistance, Translator Services
Accreditations
American Society for Aesthetic Plastic Surgery (ASAPS), International Society of Aesthetic Plastic Surgery, International Society of Craniofacial Surgery
Patient Reviews
HORRIBLE!!!!! Dr. Gonzales didi not operate on me, the younger DR. did the SX with no information. They were supposed to do a SMALL amount of lipo but took too much. They also dropped me and I ended up with a disc herniation. I am not overweight. This was neglect. I ended up in a Mexico hospital for 8 days and almost DIED. STAY away from this place. It is dirty and unprofessional. My face is still numb after 2 yrs. I am a RN nurse and they fooled me. I have proof of everything I am stating.
25-Aug-2014
death threatening. Filthy clinic caused infection. Doctors ego would not admit infection. Outside doctors claimed he was a idiot. Hyperbaric, oxygen therapy at great expense solved infection. Then Gonzalas in his hurry to see other people nicked a artery and almost killed me. It is no wonder he has his own private butcher shop as no approved hospital will have him. This is not deflamation of character only the truth.
17-Apr-2014
I needed a breast lift surgery with augmentation and few doctors that I consulted with said it has to be trough the nipple with the vertical incision. I didn't want the vertical incision and one doctor told me he could do it without the vertical incision just trough the nipple. Then i found Dr Gonzalez and emailed his assistant Robyn. I asked her to show him my pictures and ask what he recommends. She said that doctor said the lift could be done just trough the nipple. I emailed her back and forth to make sure that he will be able to do just that without the vertical incision. She assured and reassured me million times. I booked my surgery. In Mexico, seeing doctor Gonzalez for the first time. He says no way he can do it without vertical incision. I'm in shock, but I'm already there, no reason to argue. On a day of my surgery I'm waiting 8 hours (which is insane) in preop room (he had another surgery).... Post op was the most horrifying times of my life. On the second day my nipple turned black. Dr Gonzalez said its not that big of a problem, it happens all the time. I also realized that he didnt just do the lolipop incision he did anchor incision, incision that is made around the perimeter of the areola, vertically down from the areola to the breast crease, and horizontally along the breast crease. So much for "just a nipple incision" huh. I was in shock, total shock. I was crying hysterically. Went home to New York. I lost my nipple couple mounths later. Now almost two years after the surgery I have most horriblle scars on both of my nipples (or what's left of them). Not only that. I have horrible looking anchor scars. I went to a few plastic surgeons in the past year. The first thing they all asked me "did You get the surgery outside the country?". Turns out Dr Gonzalez surgery and stitching technique haven't been used in this country since the 80s. Sad. I wish I knew that. Im a nurse myself I should have known better. I wish I never went to him. Would I recommend him to any of my friends or family? No way!!!
03-Feb-2014
5 more reviews
SELECT A TREATMENT. GET A FREE QUOTE.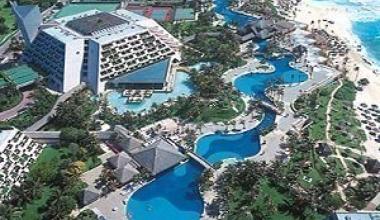 Mexico Travel Tips
Language: Spanish
Currency: Peso (MXN)
Climate: Average Daily Temp 75-82 F (24 to 28 °C)
Capital: Mexico City
Major Airport(s): Mexico City International Airport, General Abelardo L. Rodríguez International Airport
Electricity: 127V 60Hz
Time Zone: UTC −6/Summer UTC −8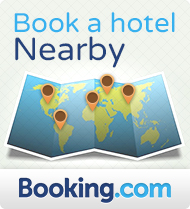 What to See
Cancún is a coastal city in Mexico's easternmost state, Quintana Roo, on the Yucatán Peninsula. Cancún is located on the Yucatan Channel that separates Mexico from the island of Cuba in the Greater Antilles. The Cancún region is sometimes known as the Mexican Caribbean.Once a small fishing village, the vacation resort of Cancun is today the reason most people visit Mexico. It is made up of two parts: the glitzy hotel zone dedicated to tourism and a lively downtown.Cancun is an outstanding base from which to explore some of the nearby attractions, particularly the ancient Mayan site of Chichén Itzá on the mainland, which is the best restored and most famous of the archaeological sites on the Yucatán Peninsula.
What to Savor
A wall of glass separates the bustling dining room from the exquisite patio area — Puerto Madero offers an extensive selection of prime-quality beef cuts and immense dining services and a distinguished architectural design.
Where to Stay
Ambiance Villas Cancun is a unique Cancun's best rated beach resort featuring the largest terraces and fully furnished studios within walking distance from shopping, dining and the superior night life attractions. Nearby is a world-class golf resort featuring great amenities in a intimate tranquil setting.