Puerta de Hierro Medical Center
Puerta de Hierro Medical Center is a private organization that specializes in the provision of high-quality health services. Our center opened its doors of its outpatient surgery center in Guadalajara in May 2004.
The Specialties Hospital was opened in March 2006 and it is the newest building in the hospital complex. It is also the final part of a project that seeks to offer the most exclusive healthcare options in the region....
Popular treatments
Consultations available in:
English, Spanish
SELECT A TREATMENT. GET A FREE QUOTE.
Mexico Travel Tips
Language: Spanish
Currency: Peso (MXN)
Climate: Average Daily Temp 75-82 F (24 to 28 °C)
Capital: Mexico City
Major Airport(s): Mexico City International Airport, General Abelardo L. Rodríguez International Airport
Electricity: 127V 60Hz
Time Zone: UTC −6/Summer UTC −8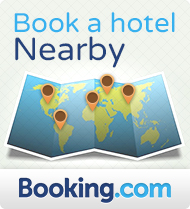 What to See
Guadalajara is the capital city of the Mexican state of Jalisco, and the seat of the municipality of Guadalajara. The city is located in the central region of the state and in the western-Pacific area of Mexico. With a population of 1,600,940 it is Mexico's second most populous municipality. The Guadalajara Metropolitan Area includes other adjacent municipalities and has a population of 4,112,332 although it is estimated that the next count will show nearly 6 million inhabitants, making it the second most populous by far in the metropolitan area in Mexico, behind Mexico City, and the 23rd largest metropolitan area of the Americas. The municipality is the most densely populated in Mexico after the Ciudad Nezahualcóyotl in the State of Mexico.With an expectation for high growth within the next five years, tourism is now one of the most important sectors in the Guadalajaran economy. It is an important tourist destination center in itself and serves as an axis of an array of nearby tourist destinations (Puerto Vallarta, Manzanillo, Mazatlan).Guadalajara is well connected by modern highways to Mexico City, to the Northwest and to the major beach resorts of Manzanillo, Mazatlan and Puerto Vallarta. Guadalajara's airport is the third most active of the country (after Mexico City and Cancún) with direct flights to many Mexican and American cities. It also has a lively and distinctive network of car-free streets.Guadalajara is also one of the world's favorite places for Americans and Canadians to retire due to its calm and secure environments, most living in the Chapala lake's surroundings.Source: Wikipedia
What to Savor
Where to Stay