Reveert
Reveert was founded by Dr. Alejandro Enriquez de Rivera Campero. It has long been America's favorite travel destination not only for leisure but for plastic surgery as well. The clinic has helped numerous patients seeking plastic surgery in Mexico realize their dreams of an aesthetically contoured body and a youthful, radiant face....
Popular treatments
34 more treatments
Consultations available in:
English, Spanish
Additional Services
Airport pick-up, Accommodation
Accreditations
Asociacion Mexicana Cirugia Plastica Estetica y Reconstructiva, ISAPS, Federacion Iberolatinoamericana de Cirugia Plastica
Patient Reviews
Reveert's public relations personnel, Lori Payne, answered all my questions and concerns, arrange all my appointments as well as follow up very quickly to accommodate my schedule. Dr. Alejandro was very professional, extremely knowledgable and very personable. My results for the arm lift perfectly matched my vision. I received stellar service throughout the entire process, including hospital staff, and the entire process took minimal amount of time. I strongly recommend Reveert, Dr. Alejandro and the location of my hospital stay to anyone considering surgery
08-Apr-2016
Superb! Dr. Alejandro, Lori the coordinator, nurses and the entire staff were outstanding. They answered all questions professionally, clearly, patiently and promptly about the surgery and post-op expectations. They offered the latest approved surgical techniques. The follow-up care was excellent. Dr. Alejandro's credentials are sterling. The hospital is state-of-the art in Zapópan near Guadalajara. It can hold its own with the finest in any country. It is also aesthetically pleasing. Patient care is superb. I researched carefully, as you should, where to have my plastic surgery performed. REEVERT was an excellent choice all round. Do not fear coming to REVEERT in Guadalajara in any way. The city and the colonial gem, Tlaquepaque, nearby are safe, beautiful, filled with cultural activities and fine cuisine. The Mexican people are universally kind and cordial. I recommend that you stay fairly near to the hospital in any number of delightful places in Mexico should there be any minor glitches. Combining your healing process with a pleasant vacation will take your mind off things. Lori is a goldmine of information on what you might enjoy. Am I glad I chose REEVERT to get rid of my "turkey wattle?" Absolutely. The results look terrific.
02-Apr-2015
staff and facility was excellent. Unfortunately had complications and had to stay for 8 weeks.
05-Nov-2013
5 more reviews
Contact Clinic
SELECT A TREATMENT. GET A FREE QUOTE.
Mexico Travel Tips
Language: Spanish
Currency: Peso (MXN)
Climate: Average Daily Temp 75-82 F (24 to 28 °C)
Capital: Mexico City
Major Airport(s): Mexico City International Airport, General Abelardo L. Rodríguez International Airport
Electricity: 127V 60Hz
Time Zone: UTC −6/Summer UTC −8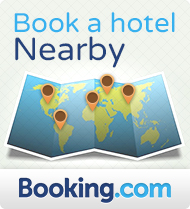 What to See
One of the must-see attractions in Guadalajara is the Hospicio Cabanas, built in the early 19 century. The chapel is famed for its invaluable selection of murals painted by Jose Clementa Orozco. Art and culture buffs will find Hospicio Cabanas a place of interest, which also offers seasonal outdoor art exhibitions where you rub shoulders with famous local artists and the bohemian literati lot.
What to Savor
If you'd rather mix art with food, a few blocks away from Hospicio Cabanas is Café Benito, offering the best of both worlds. The café has a dazzling decoration, gallery, library and atelier. Try the heavenly Huevos benito, alteration of eggs with poblano cream sauce and bagel.
Where to Stay
To complete your cultural pilgrimage in Guadalajara, stay at one of Mexico's beautiful boutique hotels. Villa Ganz is marked by curious, character-filled designs, Mexican antiques, comfortable amenities and gourmet restaurants. It is located in a central residential area, nearby the city's sights and attractions.