Grand Plastic Surgery
Grand Plastic Surgery is the best Plastic Surgery Center in Korea and aiming to become a world's leading plastic surgery center which is visited by numerous celebrities from more than 20 countries including USA, Canada, Australia, China, Japan, Singapore, Philippines, Indonesia, Malaysia, Hong Kong, Taiwan, Thailand, Cambodia, ㅡMongolia, Russia, Kazakhstan, South Africa, Netherlands, Finland, Sweden, France, UK, Norway etc....
Popular treatments
Consultations available in:
Korean, Chinese, Japanese, English, Russian, Vietnamese
Additional Services
Airport Transfers, Translator Services, Hotel Reservations, Local Accommodation Assistance,
Accreditations
• 2012 - Performed free surgical operation for breast & thyroid cancer patients as CSR Campaign • 2011 - Selected as No. 1 reputable plastic surgery clinic in Korea by the largest Portal site – NAVER.COM • 2011 - Designated Official Medical Institution for International Patient Referrals by the Ministry of Health & Welfare • 2011 - Introduced at [BS History] documentary of NHK, Japan & Honan TV of China • 2011 - Opened International Cosmetic Center (ICC) of Grand Plastic Surgery • 2009 - Developed new surgical method of '3D Malar Rotation' • 2008 - First in Korea to implement specialized clinic system for the divisions of plastic surgery such as Orthognathic Surgery Center and Body Contouring Center • 2007 - Developed new surgical method of 'Submuscular Implant Pocket Placement' • 2007 - Expanded Body Contouring Center & first implemented 3D CT system in Korea • 2006 - First in the world to implement AquaLight laser system for orthognathic surgery • 2006 - Developed new surgical method of 'Natural Adhesion NonIncisional Eyelid Surgery' • 2005 - Developed new surgical method of 'Canthal Anchoring' • 2004 - Opened Grand Plastic Surgery
SELECT A TREATMENT. GET A FREE QUOTE.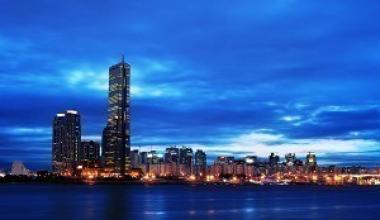 South Korea Travel Tips
Language: Korean
Currency: South Korean won ₩
Climate: humid continental climate - humid subtropical climate
Capital: Seoul
Major Airport(s): Gimpo International Airport, Incheon International Airport
Electricity: 220V/60 Hz, CEE 7/7 sockets
Time Zone: Korea Standard Time (UTC+9)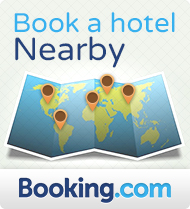 What to See
Seoul is truly is a city of soul and a feast to the senses. It is the seventh largest city in the world, a bustling megalopolis offering neon-lit entertainment centers and tech-savvy architecture. Seoul puts Tokyo to shame combing a complete Asian experience for an affordable cost.Discover ancient Korea royal culture at the Grand Palaces of Changdeokgung, Deoksugung, Changgyeonggung and Gyeonghuigung. The city is dotted with tremendous temples and shrines that add a subtle spiritual vibe to the overall atmosphere.
What to Savor
Savor Korean's succulent cuisine and sample authentic dishes such as Korean kimchi, bibimbab, bulgogi, gimbap or noodles. In the Samcheongdong district, you can find an excellent selection of Asian fusion bistros and Korean barbecue flavors.If you fancy a more commercial, western-style fare, head to Seoul's cosmopolitan neighborhood of Itaewon where you will stumble upon hip bars and international restaurants.
Where to Stay
Best Western Premier Gangnam is located close to various leisure spots and shopping malls. It is one of the best positioned hotels in Seoul, steps away from Seolleung Park, COEX Convention and Exhibition Center, and COEX Mall. Other attractions also include Jamsil Baseball Stadium and Seoul Sports Complex.