Advanced BMI Weight Loss Surgery Lebanon
Contact Clinic
Advanced BMI Weight Loss Surgery Lebanon
5
3
|
1
Reviews
Advanced BMI Weight Loss Clinic in Lebanon offers numerous medical and surgical weight loss choices for those who are looking to significantly reduce their weight and eliminate the excess fat. You have probably attempted several times to control your weight through diet and exercise. However, most often, that is not enough....
Popular treatments
4 more treatments
Consultations available in:
English, Arabic, French
Additional Services
Local Accommodation Assistance, Translator Services
Patient Reviews
كانت تجربة جيدة والدكتور ناجي صفا كان متعاونا جداً ومتفهمة في شرح الموضوع والإجراء بصورة وافية مع شرح كافة الايجابيات و المساوئ لكل نوع عملية واختيار ما يلائمني بصورة أفضل... اضافة الى استشارية التغذية التي وضعت لي جدول تغذية كامل. ويوم العملية سار كل شي بصورة جيدة ومريحة منذ لحظة وصولي المستشفى ولغاية خروجي منها... مع اتصال كادر الدكتور للاطمئنان على صحتي او اذا كانت لدي أية أسئلة او استفسارات.
23-Jun-2015
-2 more reviews
Contact Clinic
SELECT A TREATMENT. GET A FREE QUOTE.
كانت تجربة جيدة والدكتور ناجي صفا كان متعاونا جداً ومتفهمة في شرح الموضوع والإجراء بصورة وافية مع شرح كافة الايجابيات و المساوئ لكل نوع عملية واختيار ما يلائمني بصورة أفضل... اضافة الى استشارية التغذية التي وضعت لي جدول تغذية كامل. ويوم العملية سار كل شي بصورة جيدة ومريحة منذ لحظة وصولي المستشفى ولغاية خروجي منها... مع اتصال كادر الدكتور للاطمئنان على صحتي او اذا كانت لدي أية أسئلة او استفسارات.
23-Jun-2015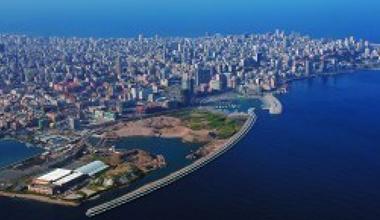 Lebanon Travel Tips
Language: Arabic, French
Currency: Lebanese pound (LBP)
Climate: Average Temp Summer 68-86 F (20-30°C) Winter 55 F (13°C)
Capital: Beirut
Major Airport(s): Beirut International Airport (BEY)
Electricity: 110-220V 50Hz (European and UK plugs)
Time Zone: UTC +2
Calling Code: 1187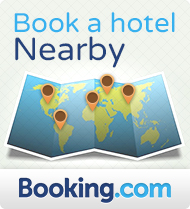 What to See
Beirut has become a favorite destination in the Middle East. With a unique combination of chaos and charm, the city will seduce you with its friendly hospitality, riveting entertainment, and the ultimate pleasure-seekers.After a ground-breaking year in the Middle East, Beirut is enjoying the spotlight as one of the region's most incredible destinations. Become enchanted by the Middle Eastern and Mediterranean spirit.
What to Savor
The Lebanese take cuisine to another level — which gives tourists options that are immeasurable and of generous servings.The street vendors offer exquisite options — typical delights are a manouche (a type of Lebanese pizza) sweet-scented with thyme and cheese, accompanied by fruit cocktails and sweet avocado and ashta. Be sure to get a divine taste of meze before leaving Beirut.Explore: Abdel Wahab, and Le Chef
Where to Stay
Often called "Paris of the Middle East", Beirut is a thriving hotspot filled with an amenity of places to rest and relax. The city is accompanied by modern architecture sharing space with Ottoman and colonial French buildings that deliver intense Orientalist-inspired decor and remarkable terraces. With a wealth of five-star boutique stays, accommodations are endless.