Amerimed Hospital
AmeriMed Cancun is here to look after you. We are committed to treating you and your loved ones with dignity and warmth by employing professional, attentive and bilingual staff, 24 hours a day and 7 days a week.
AmeriMed was founded in 1996 as a private hospital designed to serve foreigners on vacation. It is located in the heart of one of Mexico's premier resort destinations....
Popular treatments
Consultations available in:
English, Spanish
SELECT A TREATMENT. GET A FREE QUOTE.
Mexico Travel Tips
Language: Spanish
Currency: Peso (MXN)
Climate: Average Daily Temp 75-82 F (24 to 28 °C)
Capital: Mexico City
Major Airport(s): Mexico City International Airport, General Abelardo L. Rodríguez International Airport
Electricity: 127V 60Hz
Time Zone: UTC −6/Summer UTC −8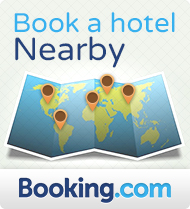 What to See
There are about 150 hotels in Cancun with more than 24,000 rooms and 380 restaurants. Four million visitors arrive each year in an average of 190 flights daily. The Hotel Zone of Cancun is shaped like a 7 with bridges on each end connecting to the mainland. Hotels on the vertical or long side of the 7 tend to have rougher beaches and beach erosion can be a problem. Resorts on the horizontal or short end of the seven tend to have more gentle surf because the waves here are blocked by the island of Isla Mujeres which lies just off shore. The Hotel Zone offers a broad range of accommodations, ranging from relatively inexpensive motel-style facilities in the older section closest to the mainland, to high-priced luxury hotels in the later sections, great malls, theme parks and swimming with dolphins activity.On the opposite side of the island from the Caribbean Sea is the Nichupté Lagoon, which is used for boating excursions and jet-ski jungle tours.Cancun is also the gateway to the Riviera Maya, another tourist pole in the area, where people go attracted by the numerous archaeological sites, as Coba and Tulum, the many cenotes, the ecological parks as Xcaret and charming towns as Playa del Carmen.
What to Savor
Where to Stay