Popular treatments
3 more treatments
Consultations available in:
English, Turkish, Persian, Arabic, French, Italian, Spanish, Romanian, German, Dutch, Azerbaijani
Additional Services
Airport Transfers, Assistance for Disabled Patients, Hotel Reservations, Hotel to Clinic Transfers, Local Accommodation Assistance, Local Tours, Nutrition Counseling, , Recuperation Services, Translator Services
Accreditations
JCI Accreditation
Patient Reviews
salut tout le monde je voulais partager mon expérience avec vous, c etais avec Romoy Healthcare; j'ai fait un balon gastric et merci dieu et tout l equipe de romoy pour l aide et le support , je vous conseil de leur contacter si vous avez besoin de que ce soi en rapport avec la santee
17-Jan-2018
my weight was 125 kg i tried a lot of diet but nothing was working so i decide to contact Romoy Healthcare to help me how to lose weight. i m so happy to decide this decision i make the operation and now i lost 25 kg in 2 months Thank you to Romoy and all his staff
17-Jan-2018
Выражаю свою благодарность за отличную организацию поездку в Cтанбул с помощю партнера компании 'ROMOY Your Global Health' а также всему персонал
08-Sep-2017
15 more reviews
Contact Clinic
SELECT A TREATMENT. GET A FREE QUOTE.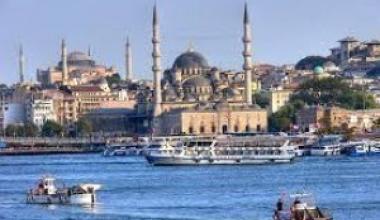 Turkey Travel Tips
Language: Turkish
Currency: Türk Lirası/Turkish Lira (TRY)
Climate: Temperate Mediterranean Climate Hot, dry summers/mild to cool, wet winters
Capital: Ankara
Major Airport(s): Atatürk International Airport, Esenboğa Airport
Electricity: 220V 50Hz (European Plug)
Time Zone: UTC +2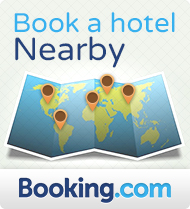 What to See
Istanbul is truly a city of charming contrasts. Traveling to Istanbul is a sensory experience that will linger in your memory for years to come. Take your time to stroll the character-filled streets of Istanbul and take in the gloroius views of the Bosphorus as you enjoy your traditional Turkish tea.
What to Savor
Take in the smells of the diverse Turkish cuisine. Most food dishes contain meat, tomaotes, olives, olive oils, feat cheeses and are generally quite healthy.
Where to Stay
Romoy's goal is to make the patients always feel at home by offering the chance to choose any location with optimum conditions for a budget-friendly accommodation, including transfers and assistance throughout the entire process. By staying at the best hotels and hostels centrally located, patients can be treated and visit tourist attractions at the same time.