"All treatments that are clinically necessary to protect and maintain good oral health are available in Cyprus Dental" — Dentist Rasime Basat Keleş
Welcome to the top dental clinic in Kyrenia, Cyprus Dental. Our North Cyprus dental center has been practicing since 2007 and has proved to be one of the most popular dental treatment clinics offering modern treatment in North Cyprus.
The aim at Cyprus Dental is to cover a wide spectrum of dental treatment and prevention based on the highest standards of dental care. While providing these high standards, Cyprus Dental offers its patients a pleasant and comfortable ambience adhered to the strictest hygiene requirements.
Under the direction of expert dental surgeon, Dt. Rasime Basat Keleş, our mission is to provide our dental patients with the best dental solutions using high-quality dental health care — that is suitable to your oral health needs. The services provided at Cyprus Dental focus on high end implantology (including immediate loading procedures), aesthetic and cosmetic dentistry, dental crowns, dental veneers, CEREC, teeth whitening, root canal treatment, gum treatment, hygienist services, wisdom tooth removal, laser treatment and protective orthodontics.
Oral Health Treatment in North Cyprus
Cyprus Dental can provide many dental and oral health treatments to prevent tooth decay, gum disease and tooth loss. Common dental treatments include check-up, scaling and cleaning, fissure sealants, fillings and restorations, tooth extraction, fitting of dentures and orthodontic treatment....
Popular treatments
12 more treatments
Consultations available in:
Turkish, English
Additional Services
Flight Booking Assistance, Local Accommodation Assistance, Translator Services
Contact Clinic
SELECT A TREATMENT. GET A FREE QUOTE.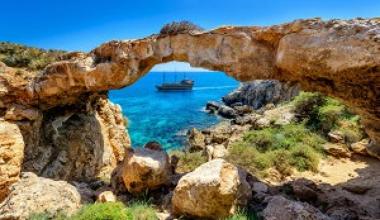 Cyprus Travel Tips
Language: Greek, Turkish
Currency: TRY (Turkish Lira)
Climate: Average Temp 86 F (30° C)
Capital: Nicosia
Major Airport(s): Larnaca International Airport (LCA), Ercan Airport (ECN)
Electricity: 240V/50Hz (UK plug)
Time Zone: UTC +2
What to See
This idyllic scene will captivate your world nearly year-round on the island of Cyprus. From the total relaxation of sunbathing to the deep forests, Cyprus is a real treat for any age. Enjoy attractions such as Makarios Avenue shopping area, Old City Archbishopric and Folk Art Museum, Hadjigeorgakis House and the famed 18th century buildings of the Ottoman Expire.
What to Savor
From hearty meat dishes and specialty cheeses to unique desserts of carob and grape, Cyprus offers exotic cusines representing Greek and Middle Eastern cultures. The cuisine offers an abundance of heart-healthy olive oil, pulses, lean meat, local herbs and freshly grown fruits and vegetables.
Where to Stay
Located within Nicosia's city center, the historic Old City and the business district, many accomodations in Cyprus give way to the calming Mediterranean climate. Take a stroll from your hotel through Old City where historic churches and mosques are surrounded by ancient Venetian Walls. Accomodations in hotel offer you bright and airy guest rooms with spectacular views.
Book a hotel in Kyrenia, Cyprus