7 branches accross Cairo — Heliopolis Branch (Merghany), Heliopolis Branch (Almaza), Nasr City Branch, Mohandessein Branch, New Cairo branch (First Settlement & Rehab), Fifth Settlement branch, and Mokattam branch.
The leading dental center in Egypt, The Teeth Movers Dental Centers, is a group of qualified orthodontists and Smile Designers who are academic staff members at major Egyptian universities....
Popular treatments
12 more treatments
Consultations available in:
English, Arabic
Additional Services
Translator Services, Local Accommodation Assistance, Flight Booking Assistance
Patient Reviews
Good stuff,the place is better than any dental clinics I had seen, highly recommend
25-Jun-2018
.خمس نجوم قليل عليكم اوووي ،وكلامك منسق بدون اي دعاية ولا جري ورا فلوس وشجعتوني ع حاجات كتير معاكم
20-Jun-2018
اهم الحاجات اللى بيدور عليها اى حد فى عيادة الاسنان هيا مكان محترم و نضيف و دكتور شاطر فاهم الحاله و قادر يستوعب خوف مريضه .. انا سعيده جدا ان اول مرة كنت ادخل عيادة اسنان بارادتى كانت فى دنتاليا و بشكر دكتور رامى اللى بيتابع حالتى لان حقيقى هو مش بس دكتور شاطر هو كمان فنان و عنده رؤيه واضحه وصبر كبير فانه يوصل المعلومه و التغير اللى فكل مرة بيحصل ف الاسنان .. فعلا انا محظوظه بيكم ..
12-Jun-2018
8 more reviews
Contact Clinic
SELECT A TREATMENT. GET A FREE QUOTE.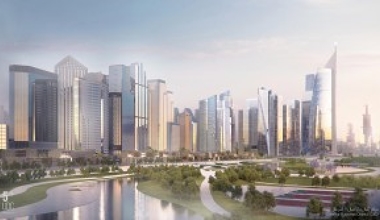 Egypt Travel Tips
Language: Arabic
Currency: Egyptian pound
Climate: (December to February) 13 to 19 °C. (May to August) 45 to 47 °C.
Capital: Cairo
Major Airport(s): Cairo International Airport (CAI)
Electricity: 220 volts (non-US Plug)
Time Zone: UTC +2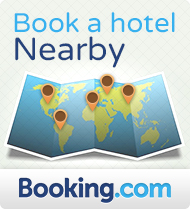 What to See
Cairo is one of the world's great megacities. As beautiful as it is crazy, and as rich in historic finery as it is half dilapidated, Cairo tends to be a city that travelers love and hate in equal measures. Its sheer noise, pollution, and confounding traffic are an assault on your senses, but look beyond the modern hubbub, and you'll find a history that spans centuries. Full of vigor, Cairo is where you really get a feel for Egyptian street life. No trip to Egypt is complete without a stay in the city Arabs call Umm al-Dunya (The Mother of the World).
What to Savor
As one of Egypt's most traditional street foods, koshary is an authentic dish that every visitor should at least try once. Cairo is a city that's deeply rooted in Middle Eastern culture; therefore, many popular foods are rich and spicy. Egyptian cuisine is characterized by dishes such as ful medames, mashed fava beans; kushari, with lentils and pasta, a national dish; and molokhiya, bush okra stew.
Where to Stay
Cairo's big city buzz complements the austerity of its pyramids and sand-covered tombs that mark it as the oldest civilisation in the world. The best places to stay in Cairo are those that offer green spaces, roof top terraces with sea or Nile views and essences of Egypt! These might be charming boutique hotels, a budget place with balconies or a Five Stars hotel that has flair as well as good facilities.