"I am committed to excellence, using only the latest technologies and scientific advancements in hair restoration to ensure outcomes that go beyond a patient's expectations." — Dr. Roberto Guerrero Zazueta
Are you interested in hair transplantation in Mexico? At eláen Plastic Surgery Center in Guadalajara, we provide a caring atmosphere that sets us apart from the rest of the world....
Popular treatments
1 more treatments
Consultations available in:
English, Spanish
Additional Services
Local Accommodation Assistance, Translator Services, Flight Booking Assistance
Patient Reviews
Dr Roberto and his team were amazing. True professionals, incredibly informative, very kind and go out of there way to go above and beyond to help you. The entire process was effortless. Honesty, there is nothing bad I can say from any standpoint. I would comeback in a heartbeat.
23-Jan-2019
Everyone at Elaen Hair Transplant Center in Guadalajara is very friendly, professional & knowledgeable. It is a very pleasant & relaxing atmosphere. I only had my treatment three days ago, so cannot give a review on the final result.
15-Apr-2018
20 more reviews
Contact Clinic
SELECT A TREATMENT. GET A FREE QUOTE.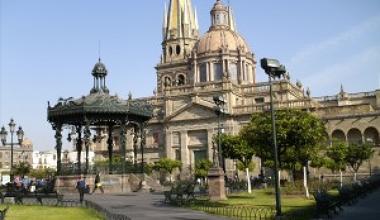 Mexico Travel Tips
Language: Spanish
Currency: Peso (MXN)
Climate: Average Daily Temp 75-82 F (24 to 28 °C)
Capital: Mexico City
Major Airport(s): Mexico City International Airport, General Abelardo L. Rodríguez International Airport
Electricity: 127V 60Hz
Time Zone: UTC −6/Summer UTC −8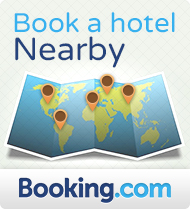 What to See
The second-largest city in Mexico and Jalisco's state capital, Guadalajara is a vivacious city incorporating contemporary developments, colonial design, and rich cultural heritage. This graceful metropolis blends tree-lined avenues and gorgeous water fountains that capture Guadalajara's beauty — City of Roses, City of Fountains, Ciudad Real, and most famously, the Pearl of the West.
What to Savor
You will find cultural and artistic opportunities flourishing in downtown Guadalajara. Guadalajara offers opera, theater, and top shopping venues — plus world-class restaurants serving a delicious blend of pre-Hispanic and Spanish cuisine.
Where to Stay
Escape to modern comforts of Guadalajara. Each hotel destination offers a calming oasis where you can have a revitalizing stay. When planning your trip, ask for local area activities, travel assistance, and requests for restaurant recommendations.