"I am committed to excellence, using only the latest technologies and scientific advancements in hair restoration to ensure outcomes that go beyond a patient's expectations." — Dr. Roberto Guerrero Zazueta
Are you interested in hair transplantation in Mexico? At eláen Plastic Surgery Center in Guadalajara, we provide a caring atmosphere that sets us apart from the rest of the world....
Popular treatments
1 more treatments
Consultations available in:
English, Spanish
Additional Services
Local Accommodation Assistance, Translator Services, Flight Booking Assistance
Patient Reviews
Everyone at Elaen Hair Transplant Center in Guadalajara is very friendly, professional & knowledgeable. It is a very pleasant & relaxing atmosphere. I only had my treatment three days ago, so cannot give a review on the final result.
15-Apr-2018
ENGLISH TESTIMONY - TESTIMONIO EN ESPAÑOL ABAJO One year and a half ago I had a hair transplant surgery with Dr. Roberto Guerrero Zazueta. I had 1300 units transplanted. I waited this time to wait for the results and give a complete testimony and recomendation. I can recomend 100% Dr. Roberto Guerrero, he made a great job. I started to see results after 3 months, I got all the results after one year. My new transplanted hair look 100% natural, not even women have noticed I had a hair transplant, the density is great. I can combe my hair as I did when I was 20 years old. The surgery experience was cool, ZERO pain, and even relaxing. Dr. Gerrero explained everything to me before, during and after the surgery. He is pretty friendly and profesional, he is an artist of hair transplant. I'm sure he is one of the best in Mexico. After the surgery he answered to me every single question I had by email in the same day. If you are not sure with doctor to choose for your hair transplant or if you are not sure of the results don't hesitate you are in good hands with Dr. Guerrero, I'm a demanding customer and I can recomend him. ESPAÑOL Hace un año y medio me realicé un transplante de 1300 unidades foliculares con el Dr. Guerrero. Dr. Guerrero hizo un excelente trabajo, 100% recomendable. Comencé a ver los resultados al tercer mes y despuès de un año obtube el 100% de los resultados esperados. La apariencia de mi cabello es muy natural, el nuevo cabello es grueso y firme con una buena densidad. La experiencia de cirugía fue agradable, un poco nervioso al principio pero una vez comenzada la cirugía estaba inclusive relajado, no tuve absolutamente nada de dolor. Dr. Guerrero te explica y recomienda el diseño adecuado para ti claramente, durante la cirugía te explica y responde a tus preguntas, después de la cirugía te responde a todas tus preguntas por email, es muy amigable y profesional. Si no estás seguro cual doctor elegir para tu transplante o si tienes dudas sobre los resultados, no te preocupes con el Dr. Guerrero, estás en buenas manos, es todo un artista del transplante de cabello, no dudes en recurrir a el. Espero que mi testimonio te sea util.
06-Jan-2016
19 more reviews
Contact Clinic
SELECT A TREATMENT. GET A FREE QUOTE.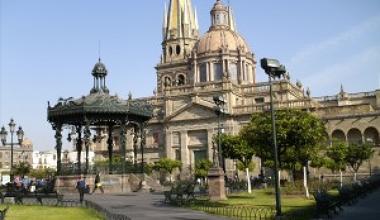 Mexico Travel Tips
Language: Spanish
Currency: Peso (MXN)
Climate: Average Daily Temp 75-82 F (24 to 28 °C)
Capital: Mexico City
Major Airport(s): Mexico City International Airport, General Abelardo L. Rodríguez International Airport
Electricity: 127V 60Hz
Time Zone: UTC −6/Summer UTC −8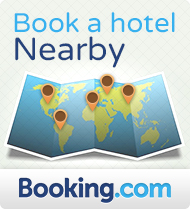 What to See
The second-largest city in Mexico and Jalisco's state capital, Guadalajara is a vivacious city incorporating contemporary developments, colonial design, and rich cultural heritage. This graceful metropolis blends tree-lined avenues and gorgeous water fountains that capture Guadalajara's beauty — City of Roses, City of Fountains, Ciudad Real, and most famously, the Pearl of the West.
What to Savor
You will find cultural and artistic opportunities flourishing in downtown Guadalajara. Guadalajara offers opera, theater, and top shopping venues — plus world-class restaurants serving a delicious blend of pre-Hispanic and Spanish cuisine.
Where to Stay
Escape to modern comforts of Guadalajara. Each hotel destination offers a calming oasis where you can have a revitalizing stay. When planning your trip, ask for local area activities, travel assistance, and requests for restaurant recommendations.