ROMOY Heart Surgery and Cardiology
ROMOY health care offers the highest standards in medical treatments for any patients all around the world by combining the most effective treatment method with the lowest cost options.
ROMOY Cardiology Unit provides patients the most advanced treatments, and astounding medical research in areas such as heart rhythm disorders and heart failure....
Popular treatments
8 more treatments
Consultations available in:
English, Turkish, Persian, French, Italian, Spanish, Arabic, Kurdish, Romanian, German, Azerbaijani
Additional Services
Airport Transfers, Assistance for Disabled Patients, Hotel to Clinic Transfers, Local Accommodation Assistance, Local Tours, Nutrition Counseling, Recuperation Services, Translator Services
Accreditations
JCI Accreditation
Patient Reviews
I We would like to thank our Translator Amira for being very interested in us and acting well. We would also like to thank Romoy for everything.
28-Feb-2018
Jam nje njeri i moshuar dhe kam probleme me zemer, arsyeja pse vendosa te vi ne turqi e te sherohem ishte besushmeria ne mjekesin dhe spitalet turke. Me te vertet jan mahnitese po e them kete gje sepse operacioni me kaloi shume mir. Sherbimi ishte perfekt dhe kujdesi mbi nivel. Perkthysja dhe te gjith punetoret treguan interesim shume te madh dhe vullnet per te me ndihmuar. Keshtu qe i falemderoj shume romoy helath per te gjitha sherbimet fenomenale.
05-May-2015
Mon père souffrait ASD depuis sa naissance. Avec l'age ça a devenu pire en pire et les médécins en Algérie nous a dit qu'il doit s'opérer. On connaissait qu'en Turquie les opérations ont beaucoup plus de succès. Depuis VisitandCare, on a eu immédiatement une réponse avec un traitement estimé. Selon les conversations, on a eu confiance à eux, et on a décidé à venir. En Turquie,on a eu ROMOY et ils étaient avec nous pendant toute la procédure. Ils ont tout fait pour nous. Grâce à eux mon père a eu une opération parfaite maintenant il a aucun soucis. Encore grand merci.
09-Oct-2014
4 more reviews
Contact Clinic
SELECT A TREATMENT. GET A FREE QUOTE.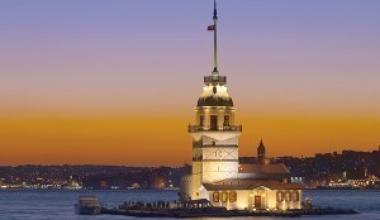 Turkey Travel Tips
Language: Turkish
Currency: Türk Lirası/Turkish Lira (TRY)
Climate: Temperate Mediterranean Climate Hot, dry summers/mild to cool, wet winters
Capital: Ankara
Major Airport(s): Atatürk International Airport, Esenboğa Airport
Electricity: 220V 50Hz (European Plug)
Time Zone: UTC +2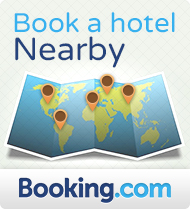 What to See
Istanbul spans across two continents, Europe and Asia in a spectacular geographical location that has molded the region's history for over 2500 years. Explore the masterpiece behind the Byzantine church and the domes and minarets of the Ottoman mosques and palaces which dominate the city skyline.Explore the many fishing villages, tea gardens, and the inspiring Grand Bazaar is sure to indulge your shopper's delight.
What to Savor
Istanbul is a fabulous destination for food enthusiasts, with a culinary blend of influential plates from Turkey's largest metropolis. The rich cuisine is tastefully inspiring. No visit to Istanbul is complete without a visit to a meyhane, or taverna. The tapas-style trivial plates, which come in both warm and cold varieties, are a product of the city's traditional medleys.
Where to Stay
Romoy's goal is to make the patients always feel at home by offering the chance to choose any location with optimum conditions for a budget-friendly accommodation, including transfers and assistance throughout the entire process. By staying at the best hotels and hostels centrally located, patients can be treated and visit tourist attractions at the same time.