Dear Dr. Kaberi Banerjee, We dont know how to THANK YOU FOR THE WONDERFUL AND PRECIOUS GIFT . Baby Aaradhya is doing very well and we are in contact with Dr.Holla, for her health update. Dr Kaberi, we want you to help us again for another gift, since baby Aaradhya would like to have a sibling to play with. PLEASE LET US KNOW YOUR PLANS so as to make the necessary arrangements. With Lots of Loves....
Popular treatments
18 more treatments
Consultations available in:
English, Arabic
Additional Services
Airport Transfers, Flight Booking Assistance, Hotel to Clinic Transfers, Hotel Reservations, Local Accommodation Assistance, Translator Services
Patient Reviews
By your blessings, our small daughter is now an active child of 3+ and plans to join school next year from the present pre schooling. She is smart, quick learner, less eater, very caring and dance and music lover. Thank you so very much Dr Banerjee.
28-Jul-2017
Dr Kaberi Banerjee is rated as one of the best IVF doctors in Delhi and a leading infertility specialist in India.
20-Jul-2017
It was my luck and Dr. Banerjee's expertise that I got pregnant in the first cycle of ICSI ! Dr Banerjee's encouragement, calm persona and easy access made the IVF cycle feel very easy and smooth for us. We wish her and the clinic, the very best.
17-Jul-2017
1 more reviews
Contact Clinic
SELECT A TREATMENT. GET A FREE QUOTE.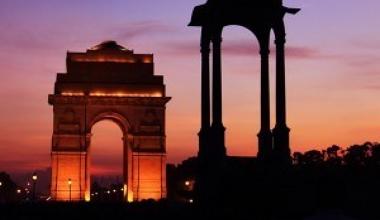 India Travel Tips
Language: Hindi, English
Currency: Indian Rupee (INR)
Climate: Average Temp Summer 104 F (40°C) Winter 59F (15°C)
Capital: New Delhi
Major Airport(s): Delhi Airport
Electricity: 230V 50Hz Indian (Old British)/European plugs
Time Zone: UTC+5.5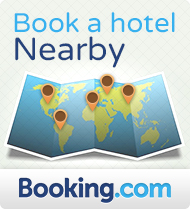 What to See
Visit the great sandstone carcass of the Red Fort, and imagine the last days of the Mughal empire and the British era. Lose yourself to shopping, in the temples to Indian craft that are Delhi's government emporiums on Janpath, close to Connaught Place. Discover the district of Hauz Khas, with its crumbling Mughal tombs and tempting art, antique and fashion boutiques.
What to Savor
Delhi is the best place to experience all that brings people to India: history, culture, food, spirituality, madness, mystery. Top Choice: Basil & Thyme This is one of Delhi's oldest and most beloved Continental restaurants; the family-run enterprise is holding up after the demise of its matriarch and legendary chef, Bhicoo Manekshaw, in 2013. You can bank on fresh flavors, such as carrot-and-orange soup, pita triangles with garlic butter, roast chicken stuffed with black mushrooms, or a "filo parcel" stuffed with vegetables and glazed with a coriander hollandaise. The room is a minimalist warm white, with stone floors and large windows overlooking the greenery of Santushti Shopping Complex.
Where to Stay
Find immaculately clean and modern hotels in Dehli or find a guesthouse fill of style and affordability, where hospitality and attention to detail are second to none. Hotels are located in quiet, leafy, upper-class neighborhoods and offer a taste of residential life for those seeking relaxation and sophistication.