International fertility centre (IFC) is one of the most advanced IVF clinics in India, providing an international level of assisted reproductive treatments with the state-of-art facility at an affordable cost to allow childless couples realize their dream of having a baby. IFC specializes in almost all aspects of infertility and offers extensive fertility treatment services, such as IUI, IVF, ICSI, assisted hatching, egg donation, embryo donation, surrogacy and embryo freezing....
Popular treatments
17 more treatments
Consultations available in:
English, Hindi
Additional Services
Airport Transfers, Translator Services
Patient Reviews
The clinic as a whole is great with very competent doctors. I was followed by the doctor bajaj who is very competent, available and open. It really puts patients at ease. By cons the service of welcome is to review because somte agents are unpleasant with foreign patients especially if they are black. Moreover, they do not respect the hour of the appointment whereas a translator is paid per hour. Our translator who was nice was disappointed by the behavior of some agents of the reception. Fortunately the doctor was doing his best so that we would be well treated and served. Even though my first experience did not work, I would retry experience with them to realize my dream. I recommend this clinic to other women who are in the case that I do. I hope that, on my next attempt, the welcome will improve his behavior towards foreigners.
02-May-2017
I could not suggest any better clinic other than International Fertility Centre. After experiencing IVF failure and miscarriage, I thought I could never have my own child. But IFC and especially, Dr. Rita Bakshi proved me wrong. Thank you for the greatest gift of motherhood.
03-Apr-2017
The doctors, embryologists and other staff of International Fertility Centre have provided invaluable support and encouragement, after I had done two IVF cycles elsewhere…I am now very happily almost six months pregnant and I will always be grateful to International Fertility Centre.
25-Nov-2016
3 more reviews
Contact Clinic
SELECT A TREATMENT. GET A FREE QUOTE.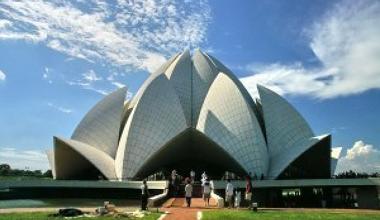 India Travel Tips
Language: Hindi, English
Currency: Indian Rupee (INR)
Climate: Average Temp Summer 104 F (40°C) Winter 59F (15°C)
Capital: New Delhi
Major Airport(s): Delhi Airport
Electricity: 230V 50Hz Indian (Old British)/European plugs
Time Zone: UTC+5.5
Calling Code: 1105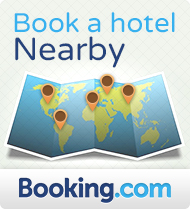 What to See
New Delhi, India Gate is an excellent introduction to New Delhi and must be your first stop of places to visit in India. Its majestic structure will take you by surprise, perched high at the end of Rajpath amid lush, green manicured lawns and water fountains carved in sandstone. The sight was build in honor and memory of the scores of Indian soldiers who died in World War I.
What to Savor
Don't be fooled by its modest setting, Andhra Pradesh Bhawan Canteen is a simple, but sublime, restaurant that offers an often overlooked cuisine in India: Andhra cuisine. Take your pick from a variety of lentil soups, pickles, rice, and two dry vegetables.
Where to Stay
Get dazzled by The Park artful design and unmistakably luxurious amenities. Take your fill from valuable pieces of Indian art gracing the walls and cutting edge contemporary furnishings. The Park is centrally located in the heart of the city and overlooks the majestic 18th century Jantar Mantar Observatory.