The top fertility center in Jordan, Dr. Rami Hamzeh Fertility Clinic, is one most established IVF facilities of the Middle East specializing in complete care of infertility. The clinic offers a wide range of diagnostic examinations and a full range of fertility options. Our expert IVF Doctor, Dr. Rami Hamzeh is a highly skilled fertility physician who is considered a leading figure in fertility field....
Popular treatments
9 more treatments
Consultations available in:
Arabic, English, French
Additional Services
Airport Transfers, Translator Services
Accreditations
Jordanian Board
Patient Reviews
First of all I would like to thank Paula for her outstanding support and patient throughout the planning phase. She has been nothing but a wonderful assistant. I would like to thank Dr. Rami Hamzeh, his professionalism was outstanding. Dr. Hamzeh went through all the necessary details for the treatment as well as answered all our questions. He made our process very efficient and most important a relaxing and enjoable journey. I would strongly recommend Dr. Rami Hamzeh for his outstanding skills. Thank you so much for everything.
14-Aug-2015
Fiv après 4ans de stérilité au début j'avais peur de l'échec mais l hamdoulilallah on a réussie je suis enceinte grâce à dieu et dr rami merci beaucoups que dieu te bénisse et te garde pour ta famille et tes patients
05-Jun-2015
C'était une belle expérience : dr rami est à l'auteur c'est un bon médecin il maîtrise bien son travail,il est à l'écoute du couple en plus il apporte un soutien moral.on à programmé la fiv moi et mon mari pour le mois d'avril avec dr rami par le biais de visitandcare on es parti à amman en jordanie pour rencontrais dr rami après avoir pris rdv toujours par le biais de paula visitandcare est on a commencé les analyses et visites fréquentes chez le médecin après avoir pris de médicaments j'ai fait le transfert après 15 jrs de traitement maintenant je suis enceinte après 4ans de stérilité grâce à dieu et la compétance du dr rami je le remercie beaucoups pour tout ce qu'il a fait sans oublié paula de visitandcare pour son aide précieux
05-Jun-2015
8 more reviews
Contact Clinic
SELECT A TREATMENT. GET A FREE QUOTE.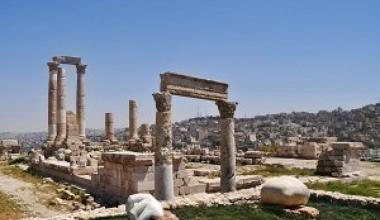 Jordan Travel Tips
Language: Arabic
Currency: Jordanian dinar (JOD)
Climate: Average Temp Summer 86 F (30 °C) Winter 55 F (13 °C)
Capital: Amman
Major Airport(s): Queen Alia International Airport
Electricity: 220V 50Hz (Round Pin & UK plugs)
Time Zone: UTC +2
Calling Code: 1079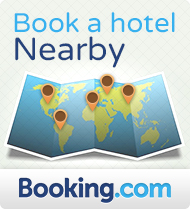 What to See
Amman is home to some of the world's most ancient relics and archeological sites. The Roman Theater is an intriguing site which was originally built in the 2nd century BC against the slope of a hill, accommodating about 5,000 spectators. The theater design is almost perfect, providing a minimum of sunlight in the spectators' eyes. The Museum of Popular Traditions is an excellent introduction to Jordan's glorious folklore and culture.
What to Savor
Hashim is a hall-in-the-wall type of fast food eatery offering falafel, foul (mashed fava beans with spices and oil) and hummus with pickles, raw onions and an amazing concoction of hot sauces.
Where to Stay
A modern castle-like from the outside, the Four Season oozes understated lavishness this hotel chain is famous for. Rooms are large, spacious and bright, outfitted in white with dark browns and purples, boasting breathtaking city views. Relax and unwind in the hotel's spa and fitness center or watch city life unfolds underneath you as you sip on your drink at the outdoor pool area.