On behalf of the physicians, embryologist, nurses and administrative staff, we welcome you to our Panama IVF program in Panama City. We would feel honored to be working with you and your partner in your desire to start a family. You and your partner will be embarking upon a very exciting and stressful few weeks and we are dedicated to providing you with the necessary skills to help you navigate through the process....
Popular treatments
11 more treatments
Consultations available in:
English, Spanish
Additional Services
Airport pickup, , Local Accommodation Assistance, Translator Services
Patient Reviews
A terrible experience. We didn´t investigate them before going there. After a legal battle we got our money back. Be very careful !.
05-Nov-2012
It was extremely sad for me and my wife.This is because the whole thing failed after spending a fortune.It was a big moment of emotional challenge for us.However we are planning to give it a second shot but i wonder if i would get any kind of discount
11-Aug-2012
-1 more reviews
Contact Clinic
SELECT A TREATMENT. GET A FREE QUOTE.
A terrible experience. We didn´t investigate them before going there. After a legal battle we got our money back. Be very careful !.
05-Nov-2012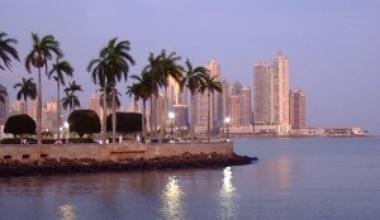 Panama Travel Tips
Language: Spanish, English
Currency: Panamanian Balboa (PAB), US Dollar (USD)
Climate: AVerage Daily Temp 90 F (30-33°C)
Capital: Panama City
Major Airport(s): Tocumen International Airport (PTY)
Electricity: 120V 60Hz
Time Zone: UTC-5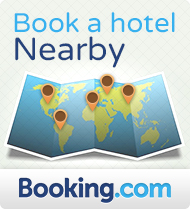 What to See
The bustling capital of Panama City is a place of incredible extremes. Panama may be one of the wealthiest countries in Central America due to its famous Panama Canal. Panama is a very multicultural place, with large populations from many different parts of the world. Spanish is spoken by most, and many speak some form of English. Customer service is slowly improving, and surprisingly dismal in hotels. However, on the streets Panamanians are for the most part extremely friendly and helpful and would love to give you some advice. There's great shopping, from high-end stores in the malls around Paitilla and in the banking district around Via Espana, to veritable bargains around La Central (Central Avenue, now turned into a pedestrian walkway) and the Los Pueblos outdoor mall. You can find many ethnic stores (mostly Chinese and Indian), in certain parts of the City.
What to Savor
Restaurante 1985 — The city's best restaurant, which boasts exquisite mouthwatering cuisine, flawless service, elegance and a lengthy menu. The specials are shuffled to provide you an array of incredible talents.
Where to Stay
Situated at the World Trade Center in the heart of Panama City's banking and business district, the Four Points by Sheraton Panama is the perfect location to superior shopping, tasteful dining and lingering entertainment.