"Our beautiful baby was born on January 2015. I wanted to thank you for everything you had to do with bringing her into this world. We were energized by your approach and expertise and every time I had the opportunity to speak with you I was always so impressed by how much time you were willing to spend with me on the phone answering questions. You gave me the strength and hope I needed to keep moving forward....
Popular treatments
14 more treatments
Consultations available in:
English, Japanese, Spanish
Additional Services
Airport Transfers, Local Accommodation Assistance, Local Tours, Hotel to Clinic Transfers, Flight Booking Assistance, Translator Services
Accreditations
American Board of Obstetrics & Gynecology (ABO+G), American Society for Reproductive Medicine (ASRM), California Health & Human Services Agency (CHHS), Accredited Surgical Facility (ASF), FDA Registered Facility
Contact Clinic
SELECT A TREATMENT. GET A FREE QUOTE.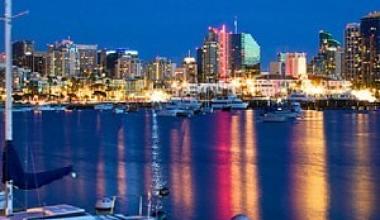 USA Travel Tips
Language: English
Currency: US Dollar
Climate: Temperate Climate/Varies by Region
Capital: Washington, D.C.
Major Airport(s): ***
Electricity: 120V 60Hz
Time Zone: UTC -4 to UTC -10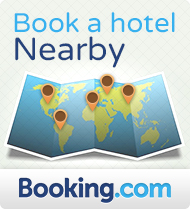 What to See
San Diego Fertility is located in San Diego, California, which is America's finest city. San Diego, on the coast of the Pacific Ocean in Souther California, is the eighth largest city in U.S. and second largest city. Its all time beautiful weather attracts visitors/tourists making patients' fertility travel more pleasurable. We wish all of our patients to complete their treatment fully enjoying stay in San Diego. Visit Balboa Park, Coronado Island, and SeaWorld San Diego.
What to Savor
Reserve a table at Lucha Libre — with hundreds of Mexican restaurants that serve the famed California burrito, Lucha Libre sets itself apart with its bold flavor. How about sushi? Pacific Beach undisputedly holds the leading sushi establishment in San Diego's — so head out to Sushi Ota. Ever heard of a porkhouse? Carnitas' unique takes on pork, like the decadent pork belly appetizer, are worth treating yourself to if you're headed to North Park or Del Mar.
Where to Stay
San Diego Fertility has made arrangements for special rate with the hotels for our patients. The Grand Del Mar San Diego Marriott Del Mar Hyatt House San Diego/Sorrento Mesa DoubleTree by Hilton San Diego Holiday Inn Express & Suites