The sight is one of the most important senses we have, and not only because of the crucial role it plays in allowing us to see the beauty of creation, but also in influencing our opinions and facilitating communication and understanding.
At our ophthalmic clinic in Sousse, We use the latest techniques to give you spectacular and long lasting results for a better sight, and a quality life.
Leading Eye Surgeon - Meet Dr. Fezzani
Popular treatments
6 more treatments
Consultations available in:
English, Arabic, French
Additional Services
Airport Transfers, Flight Booking Assistance, Local Accommodation Assistance, Translator Services
Contact Clinic
SELECT A TREATMENT. GET A FREE QUOTE.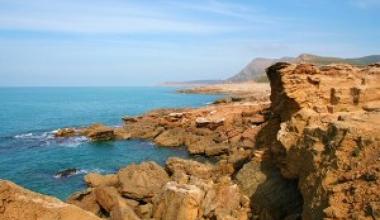 Tunisia Travel Tips
Language: Arabic
Currency: Tunisian Dinar (TND)
Climate: Mild rainy winters/ Hot, dry summers
Capital: Tunis
Major Airport(s): Tunis-Carthage International Airport (TUN), Habib Bourguiba, Skanes-Monastir (MIR)
Electricity: 127-220V 50Hz (European Plug)
Time Zone: UTC +1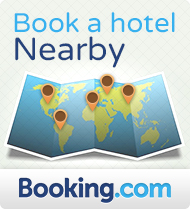 What to See
Sousse, or the Pearl of the Sahel, is a mesmerizing city in the central-east part of the Tunisian country.In Sousse there is no room for boredom. Take a walk along the golden sandy beach and feel its warmth and rejoice the zephyr importing the unearthly fragrance of the sea. For those who want to discover the rich culture and architecture of the city, the grand mosque of Sousse is the best place to go to. This intriguing mosque is distinguished by the absence of a minaret which was perhaps due to its proximity to the lookout tower of the Ribat. The city is also teeming with shops where you can find diverse in vogue choices.Must see: the Kasbah, the Catacombs, the Medina, Friguia Park, and Port Al Kantawi.
What to Savor
Tunisian culinary traditions are a blend of Mediterranean and European cuisine among others. Olive oil is considered as the elixir of the Tunisian cuisine and almost all plates are cooked with it. Tunisians are also famed for using several kinds of spices to give their plates a mouthwatering and a balanced taste.Try the couscous, a traditional North African plate made of grain, served with potatoes and flavored with various spices. It is a healthy alternative for pasta and is considered as the staple food throughout the North African cuisine.The Slata Mechouia is a Tunisian salad made with pepper, tomatoes and olive oil and spiced with garlic. It is usually eaten with bread and undoubtedly a plate not to miss while enjoying barbecue.
Where to Stay
Sousse is gleaming with sumptuous accommodation choices to spend a memorable vacation at.Jawhara Coralia Club Sousse is an excellent choice for those favoring a vacation full of serenity. The rooms are comfortable and spacious and the dinning choices are diverse and delectable.
For wider choices: le Printemps, Nahrawess Boujaffer Sousse, Hill Diar Hotel, and Dreams Beach Hotel.