Popular treatments
6 more treatments
Consultations available in:
English, Turkish, Persian, French, Italian, Spanish, Kurdish, German, Dutch, Romanian
Additional Services
Airport Transfers, Assistance for Disabled Patients, Hotel to Clinic Transfers, Hotel Reservations, Local Accommodation Assistance, , Local Tours, Nutrition Counseling, Recuperation Services
Accreditations
JCI Accreditation
Patient Reviews
جئت من الجزائر، أنا لاعب كرة قدم محترف، أود أن أشكركم جزيل الشكر على تعاملكم الراقي، جميع خدمات روموي ذات جودة عالية جدا. وأتمنى النجاح لكم و لجميع طاقم روموي العزيز
28-Feb-2018
First of all, Romoy's services are really excellent. Mrs. Amira was also excellent. We were very pleased with Dr.
28-Feb-2018
İsha ne turqi per ta ber kete operacion dhe u ndava shume e kenaqur, hospitaliteti,pritja dhe akomodimi ishte ne suaza tejet profesionale. Gjithashtu kishim interesim shume te madh prej stafit na mernin gjdo dit ne telefon dhe interesimi ishte mbi nivel. Nuk di qte them pos te ju falemderoj ketij sherbimi. Ne aspektin shendetesor tashme syt me shohin shume me kjart se kurr ma heret.
05-May-2015
3 more reviews
Contact Clinic
SELECT A TREATMENT. GET A FREE QUOTE.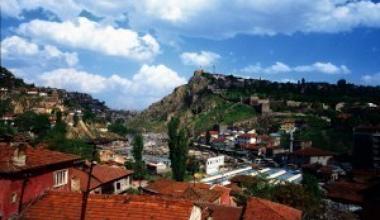 Turkey Travel Tips
Language: Turkish
Currency: Türk Lirası/Turkish Lira (TRY)
Climate: Temperate Mediterranean Climate Hot, dry summers/mild to cool, wet winters
Capital: Ankara
Major Airport(s): Atatürk International Airport, Esenboğa Airport
Electricity: 220V 50Hz (European Plug)
Time Zone: UTC +2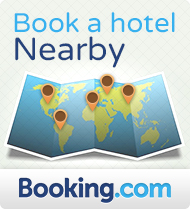 What to See
Spanning across two continents, Istanbul is one of the most remarkable geographical locations in the world. The history has been molded for over 2500 years. Explore the stunning success behind the Byzantine church and the domes and minarets of the Ottoman mosques. Visit the fishing villages, tea gardens, and the inspiring Grand Bazaar.
What to Savor
Istanbul is a fabulous destination for food enthusiasts, with a culinary blend of influential plates from Turkey's largest metropolis. Istanbul is full of bold flavors to entice any food-lover. Turkey's largest metropolis also owes its rich cuisine to its proximity to both the fertile Anatolian heartland and to the Aegean and Black Seas.
Where to Stay
Romoy's goal is to make the patients always feel at home by offering the chance to choose any location with optimum conditions for a budget-friendly accommodation, including transfers and assistance throughout the entire process. By staying at the best hotels and hostels centrally located, patients can be treated and visit tourist attractions at the same time.