Popular treatments
12 more treatments
Consultations available in:
English, Hindi, Gujarati
Additional Services
Airport Transfers, Translator Services, Local Accommodation Assistance, Local Tours, Nutrition Counselling, Recuperation Services, Assistance for Disabled Patients, Hotel Reservations, Hotel to Clinic Transfers
Accreditations
Japanese Orthopedic Association, Asia Pacific Arthroplasty Society, EFORT (European Federation of National Association of Orthopaedics and Traumatology) – Asia Symposium
Contact Clinic
SELECT A TREATMENT. GET A FREE QUOTE.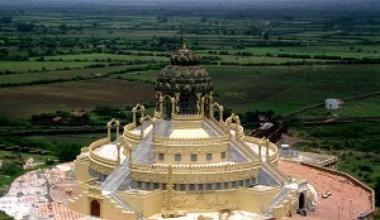 India Travel Tips
Language: Hindi, English
Currency: Indian Rupee (INR)
Climate: Average Temp Summer 104 F (40°C) Winter 59F (15°C)
Capital: New Delhi
Major Airport(s): Delhi Airport
Electricity: 230V 50Hz Indian (Old British)/European plugs
Time Zone: UTC+5.5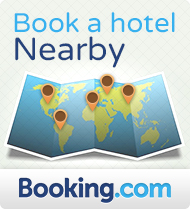 What to See
Gujarat is a state situated in western India. It occupies an area of 78.687 sq mi (203,800 km2) with a coastline of 1,600 km. Most of the coastline lies on the Kathiawar peninsula with a population of 60 million.Gujarat State is bordered by Rajasthan to the north, Maharashtra to the south, Madhya Pradesh to the east, and the Arabian Sea as well as the Pakistani province of Sindh on the west.The state's coastal cities served as ports and trading naval hubs, during the Gupta and Maurya empires.Vadodara is considered the cultural capital of Gujarat, formerly known as Baroda is the third largest and most cosmopolitan city in the Indian State of Gujarat.Vadodara has plenty of cultural sights that are remarkably known for their cosmopolitan character. Behold the stunning architecture of Lakshmi Vilas Palace and the Maharaja Sayajirao University of Baroda (M.S.U.), which is the largest university in Gujarat.
What to Savor
Gujarat has a lot of offer for vegetarian lovers. The dining art of Gujarat is well defined and reflects the nature of people living there. Food is simple, graceful and modest. The outstanding and remarkable feature of Gujarati cuisine is its vegetarian food and its inherent subtlety and texture.
Where to Stay
Good Luck Guest house is a rustic, back-to-basics place to stay in Gujarat offering comfort and convenience to its guests. It is ideally located near most places of interest in Gujarat. Relish ethnic décor exotic cuisine and hospitable care.