Popular treatments
32 more treatments
Consultations available in:
English, Turkish, Persian, Arabic, Romanian, Russian, Dutch, French, German, Italian
Additional Services
Airport Transfers, Assistance for Disabled Patients, Hotel Reservations, Hotel to Clinic Transfers, , Local Accommodation Assistance, Local Tours, Nutrition Counseling, Recuperation Services, Translator Services
Accreditations
JCI Accreditation
Patient Reviews
The entire hospital team was very good. In particular, I am very grateful to Mr. Devrim and Ms. Trezya for their care.
28-Feb-2019
The services that i recived from ROMOY was very good and especially that realated to transport during the treatment.
28-Feb-2018
Hi ,The hospital and the treatment were excellent. I would like to thank you very much for all the high level services that you have given me, to your company, especially your adviser, Amira
28-Feb-2018
13 more reviews
Contact Clinic
SELECT A TREATMENT. GET A FREE QUOTE.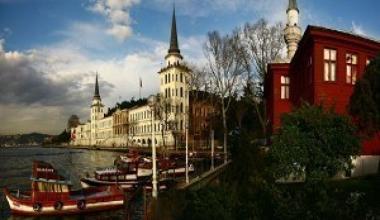 Turkey Travel Tips
Language: Turkish
Currency: Türk Lirası/Turkish Lira (TRY)
Climate: Temperate Mediterranean Climate Hot, dry summers/mild to cool, wet winters
Capital: Ankara
Major Airport(s): Atatürk International Airport, Esenboğa Airport
Electricity: 220V 50Hz (European Plug)
Time Zone: UTC +2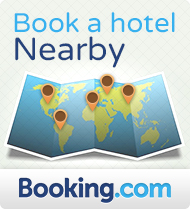 What to See
Istanbul offers visitors alfresco style restaurants, bustling bazaars, and romantic settings on the Bosporus — this is a city made for your most curious desires. Attractions and activities in Istanbul are alluring and extremely exhilarating.Explore the celebrated Hagia Sophia, and the impressive Sultan Ahmet Mosque that has become the center of Istanbul tourism.
What to Savor
Istanbul has an extensive range of cafes, ranging from trendy coffees and imported alcoholic drinks to simple lokantas. Istanbul is known for their tasty fish restaurants and popular candlelit tables over pouring into the traffic-free streets. Restaurants in Beyoğlu, Galata and Taksim are sure to fill up your appetite.
Where to Stay
Romoy's goal is to make the patients always feel at home by offering the chance to choose any location with optimum conditions for a budget-friendly accommodation, including transfers and assistance throughout the entire process. By staying at the best hotels and hostels centrally located, patients can be treated and visit tourist attractions at the same time.