Vita Plastic Surgery Sofia was among the first health institute and aesthetic surgery facility in Bulgaria. Since its establishment, 20 years ago, Vita Hospital Plastic Surgery Center in Bulgaria has seen over 300,000 procedures performed. The hospital's staff serves patients with utmost levels of quality and professionalism....
Popular treatments
23 more treatments
Consultations available in:
English, Russian, Bulgarian, French
Additional Services
Airport pick-up
Patient Reviews
Dr Dinev is a very professional surgeon, I have the highest regard for his care. On my initial consolation he was very concerned about an irregular mole and advised he would remove and have tested, In addition to this during surgery he also lasered several other suspect blemishes. With regard to my surgery I was advised what to expect and I felt at ease. I am now a month post surgery. The breast that was larger still is as is the smaller one, a little smaller, however I have been advised that I should wait three months before full result is realized. I stayed at Europa Hospital, the staff were all very pleasant and did their best to make me comfortable however very little English was spoken.
13-Jul-2017
I was very impressed with my experience at Vita hospital. The staff were all very friendly and efficient. Dr Dinev explained everything in detail during my consultation and after surgery. The nurses cared for me very well. I had my surgery in the afternoon stayed over night and left the next morning would highly recommend for service and price.
30-Jun-2017
I was a bit dubious because I was abroad but as soon as I arrived the staff were very helpful and made me feel at ease. The procedure has gone very well and now nearly a month down the line I am extremely pleased with the results. Excellent hospital would recommend anyone to go there
07-Jun-2017
18 more reviews
Contact Clinic
SELECT A TREATMENT. GET A FREE QUOTE.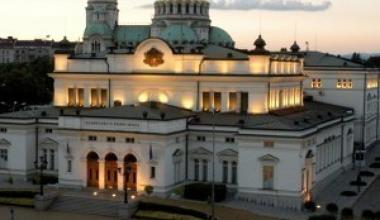 Bulgaria Travel Tips
Language: Bulgarian
Currency: Lev (BGN)
Climate:
Capital: Sofia
Major Airport(s): Sofia International Airport, Varna International Airport, Bourgas International Airport, and Plovdiv International Airport
Electricity: 220V/50Hz (European plug)
Time Zone: UTC+2
Calling Code: 1160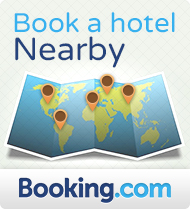 What to See
The National Palace of Culture is Sofia's cultural foundation stone is a multi-disciplinary complex offering modern architecture, contemporary and plastic arts. The palace also serves as a venue for congress and convention activities, business and political events.
What to Savor
Divaka: the restaurant is a good locale to savor the local flavors of Bulgaria, such as Shkembe chorba, zucchini with yoghurt sauce and fried chicken liver. The restaurant is located in Sofia city center and its menu is gentle on the wallet, too.
Where to Stay
By all standards, Grand Hotel Sofia is the plushiest sleep you will ever get in the city. The location of the hotel is a short stroll from the main sights of the city. Some rooms peek onto the big square and the national theater: a delightful view by night.