"I recently had an elective procedure done with Dr. Alejandro. I am so pleased with not only the results but the entire staff at Elaen." — Susan T.
Are you interested in having plastic surgery in Guadalajara, Mexico? At elaen Plastic Surgery Center, we provide a caring atmosphere that sets us apart from the rest of the world. The Elaen staff understands that in many cases, choosing to have plastic surgery is an elective decision, therefore we strive to make every aspect of treatment both pleasant and informative.
Our team consists of passionate and experienced medical professionals, who are compassionate about helping you achieve your cosmetic goals and — always strive to meet each patient's needs.
World Renowned Plastic Surgeon
Led by expert plastic surgeon, Dr. Alejandro Enriquez de Campero, the leading plastic surgery center in Puerto Vallarta serves patients across the globe. For more than 10 years, Dr. Alejandro has been providing comprehensive plastic surgery services and has developed a reputation for delivering stunning, natural looking results that will help you look and feel your very best.
The Elaen Plastic Surgery Center is among the best plastic surgery clinics in Mexico. Focusing on cosmetic surgery of the face, body, and breasts, Dr. Alejandro has extensive experience and has received considerable training in aesthetic (cosmetic) and reconstructive surgery to help his patients achieve their life-long goals. His warmth and compassion — combined with his mastery of cosmetic surgery allows him to achieve remarkable natural-looking results....
Popular treatments
37 more treatments
Consultations available in:
English, Spanish
Additional Services
Airport Transfers, Flight Booking Assistance, Local Accommodation Assistance, Translator Services
Patient Reviews
Mexico has incredible hospitals, clean, patients are treated with total care, professionally Dr Enrique and his team take their job very seriously and give the best results one would expect.
10-Mar-2020
Elaen's public relations personnel, Lori Payne, answered all my questions and concerns, arrange all my appointments as well as follow up very quickly to accommodate my schedule. Dr. Alejandro was very professional, extremely knowledgable and very personable. My results for the arm lift perfectly matched my vision. I received stellar service throughout the entire process, including hospital staff, and the entire process took minimal amount of time. I strongly recommend Elaen, Dr. Alejandro and the location of my hospital stay to anyone considering surgery
08-Apr-2016
Superb! Dr. Alejandro, Lori the coordinator, nurses and the entire staff were outstanding. They answered all questions professionally, clearly, patiently and promptly about the surgery and post-op expectations. They offered the latest approved surgical techniques. The follow-up care was excellent. Dr. Alejandro's credentials are sterling. The hospital is state-of-the art in Zapópan near Guadalajara. It can hold its own with the finest in any country. It is also aesthetically pleasing. Patient care is superb. I researched carefully, as you should, where to have my plastic surgery performed. Elaen was an excellent choice all round. Do not fear coming to Elaen in Guadalajara in any way. The city and the colonial gem, Tlaquepaque, nearby are safe, beautiful, filled with cultural activities and fine cuisine. The Mexican people are universally kind and cordial. I recommend that you stay fairly near to the hospital in any number of delightful places in Mexico should there be any minor glitches. Combining your healing process with a pleasant vacation will take your mind off things. Lori is a goldmine of information on what you might enjoy. Am I glad I chose Elaen to get rid of my "turkey wattle?" Absolutely. The results look terrific.
02-Apr-2015
5 more reviews
Contact Clinic
SELECT A TREATMENT. GET A FREE QUOTE.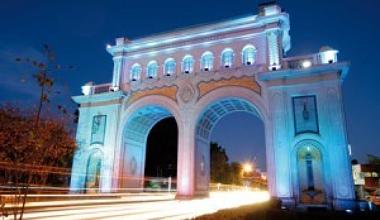 Mexico Travel Tips
Language: Spanish
Currency: Peso (MXN)
Climate: Average Daily Temp 75-82 F (24 to 28 °C)
Capital: Mexico City
Major Airport(s): Mexico City International Airport, General Abelardo L. Rodríguez International Airport
Electricity: 127V 60Hz
Time Zone: UTC −6/Summer UTC −8
What to See
Recapture your natural beauty in Guadalajara — as your explore the rugged hills and magnificent restaurants in Mexico's second-largest city. This multiethnic and characteristically Mexican destination offers a range of activities, including the popular location of Zona Minerva and the Museo del Premio Nacional de la Cerámica Pantaleon Panduro.
What to Savor
Guadalajara, Mexico's second largest city, has all the advantages of the country's capital, Mexico City -- awe-inspiring museums, cutting-edge restaurants, culture, history and well-priced shopping. Be sure to try these popular dishes: torta ahogada, birria, pozole and street tacos.
Where to Stay
Hotels in Guadalajara are modern and enticing — located in the most prestigious areas of this thriving metropolis, rich in both technology and culture. In Guadalajara, your accommodations put you near the many shops nearby. Guadalajara strives to develop experiences that help you be at your best in mind, body, and spirit.
Book a hotel in Guadalajara, Mexico