"If beauty can be a lucky hazardous blossoming of art it must be a successful fulfilment of a premeditated plastic surgery procedure."
From all over the globe, plastic surgery patients travel to Tunis to visit world-renowned plastic surgeon — Dr. Kotti. He has earned a worldwide reputation for his technical skill as well as his refined aesthetic sensibility....
Popular treatments
40 more treatments
Consultations available in:
English, Arabic, French
Additional Services
Local Accommodation Assistance, Flight Booking Assistance, Translator Services
Patient Reviews
دكتور ف القمة علم واخلاق ومشاء الله وكل طاقم العملية معاملة اكثر من رائعة بيئة وشغل نضيف النتائج لم تضهر بعد بصراحة لكن مبدئيا نتيجة مرضية كما اني عندي ثقة ف دكتور محمد بوراوي قطي وف خبرتو الحمد لله.
23-Oct-2017
تجربه جدا رائعه ...دكاور محترم جدا ومتفوق لابعد الحدود وبشكر جدا دكتور القطي وطاقم العمليه من دكتور المبنح وصف النيرس شكرا جزيىا على عطاؤهم النفاذ
26-Aug-2017
Doctor kotti is very professional .he is the most famous Dr in Tunisia .he did my surgery the result was great.this surgery changed my life completely. now my life is completely different as I don't have to tolerate the pain of my back and legs due to the size of the breast.I encourage anyone who want to endergo a surgery safely to go to Dr kotti. With Dr kotti you will be in safe hands.
30-Jun-2017
2 more reviews
Contact Clinic
SELECT A TREATMENT. GET A FREE QUOTE.
Tunisia Travel Tips
Language: Arabic
Currency: Tunisian Dinar (TND)
Climate: Mild rainy winters/ Hot, dry summers
Capital: Tunis
Major Airport(s): Tunis-Carthage International Airport (TUN), Habib Bourguiba, Skanes-Monastir (MIR)
Electricity: 127-220V 50Hz (European Plug)
Time Zone: UTC +1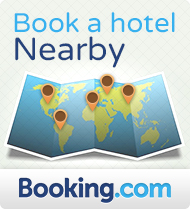 What to See
The Tunisian Republic, often referred to as Tunisia, presents visitors with many faces. The most northerly country in Africa and an Islamic nation since the end of the first century AD, it became a French colony in the late 19th century. Today it is an independent republic and a fascinating mélange of its three main influences without being overwhelmed by any one of them.
What to Savor
Tunisia Food and DrinkTunisian food combines Arabic, Mediterranean, Middle Eastern and French influences. Dishes are cooked with olive oil, spiced with aniseed, coriander, cumin, caraway, cinnamon or saffron and flavoured with mint, orange blossom or rose water; many are accompanied by harissa, a spicy chilli and garlic condiment.
Where to Stay
The appeal of Tunisia's Mediterranean beaches – and the sailing, sunbathing and golfing that go along with them – means the country's resort areas are now well stocked with high-standard international resorts. Many of the resorts in Tunisia are identical in terms of facilities and design to those found in the Spanish Costas. Large resort-style hotels in Tunisia can usually be found in a 'Zone Touristique', which has all the major tourist hotels together in a specially constructed quarter.