New Age is a boutique-style plastic surgery clinic located in the heart of Istanbul, Turkey's cosmopolitan metropolis. The clinic offers a haven for patients looking to undergo a high quality plastic surgery treatment in Istanbul. Patients can choose from a full spectrum of surgical and non-surgical cosmetic and reconstructive procedures tailored to their specific needs and appearance goals....
Popular treatments
40 more treatments
Consultations available in:
Turkish, English, German, Arabic, French
Additional Services
Airport Transfers, Translator Services, Hotel Reservations, Hotel to Clinic Transfers, Local Accommodation Assistance
Accreditations
Turkish Association of Aesthetic Plastic Surgery (EPCD), Turkish Society for Reconstructive Microsurgery (RMCD), Turkish Society of Plastic Reconstructive and Aesthetic Surgery (TPCD), Turkish Medical Association (TTB), European Society of Hair Restoration Surgery (ESHRS), International Confederation for Plastic Reconstructive and Aesthetic Surgery (IPRAS), International Society of Aesthetic Plastic Surgery (ISAPS), The International Society of Hair Restoration Surgery (ISHRS), Oriental Society of Aesthetic Plastic Surgery (OSAPS), Dubai Health Authority (DHA)
Contact Clinic
SELECT A TREATMENT. GET A FREE QUOTE.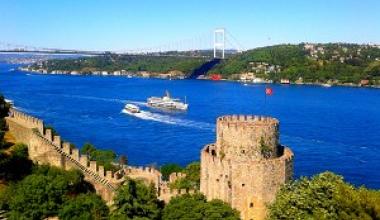 Turkey Travel Tips
Language: Turkish
Currency: Türk Lirası/Turkish Lira (TRY)
Climate: Temperate Mediterranean Climate Hot, dry summers/mild to cool, wet winters
Capital: Ankara
Major Airport(s): Atatürk International Airport, Esenboğa Airport
Electricity: 220V 50Hz (European Plug)
Time Zone: UTC +2
Calling Code: 1123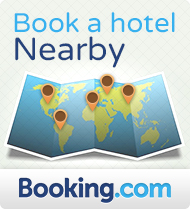 What to See
Galata Tower is a medieval cone-capped building that protrudes from the cityscape with an elevation at ground level of 35 meters above sea-level. Although it doesn't receive much of visitors' attention, Galata Tower offers an enchanting bird's eye view of the golden horn and Istanbul skyline. Cobble stone streets mark the way down to the tower, flanked by trendy restaurants, fancy boutiques and charming coffee houses.
What to Savor
Ali Haydar is an authentic Turkish restaurant that exudes elements of simplicity, warmth and welcome. The décor is designed with small wooden tables, velvet curtains and light blue doorframes. The menu offers a wide selection of Turkish kababs, borek and mouth-watering mezes such as saksuka.
Where to Stay
Skip the overpriced luxury chain hotels and immerse yourself in a timeless historic ambience that will appease your wallet and the artist in you. Homage Hotel is an apartment-style hotel located in the historic Aynalicesme area in a restored 1930s building. The hotel offers all the modern cons available in luxury hotels and the warmth and comfort of a local home. Amenities and services include WIFI internet connection, parking, dry cleaning and concierge services.