Xanit International Hospital is the leading private hospital on the Costa del Sol. It is located in Benalmádena, approximately 15 minutes drive from Malaga Airport and 20 minutes from Marbella. The hospital has 122 rooms distributed over 3 floors, 11 of which are suites.
All our rooms are individual, and have a spare bed so that another person can comfortably stay with you....
All rooms are equipped with safes, air-conditioning, digital television, internet connection and digital internal intercommunication.
Advanced Weight Loss Surgery in Malaga
We provide complete bariatric surgical care and have the expertise to manage the most challenging and complex conditions. Our team includes surgeons, dietitians, nurses and clinical coordinators. We offer comprehensive evaluations before surgery and follow-up care after surgery.The hospital has a work force made up of over 650 trained professionals including 250 highly skilled physicians who are renowned both nationally and internationally for their expertise. These highly qualified professionals enable us to deliver an excellent standard of healthcare and to offer the most up-to-date diagnostic treatments and therapies available. Quality, safety, comfort and satisfaction are the principles that Xanit International Hospital´s philosophy is based upon.Xanit International Hospital offers comprehensive care in a variety of fields, including but not limited to : orthopedic surgery, spinal surgery, neurology and neurosurgery, cardiac surgery, reconstructive surgery, pediatric surgery, cosmetic surgery, and bariatric surgery, assisted reproduction, gynecology, pediatric surgery, ophthalmology, dentistry and cosmetic dentistry, medical checks, vascular surgery, digestive surgery, urology and oncology.Xanit is a leader in healthcare, and is recognized for :
The hospital's outstanding Cardiology Institute.
The Orthopedic and Traumatology Unit
Quality, safety, satisfaction and comfort are the principles that underpin the philosophy of our hospital :Our excellence is based on a quality care program, protocolised work and standards.The hospital incorporates processes which rely on different committees. Committees bring together all professionals involved in the diagnosis and treatment of a disease. They periodically meet to discuss new cases, and optimize patients' treatment.Vithas Xanit International Hospital is JCI (Joint Commission International) accredited.Xanit is an internationally recognised hospital, with staffs peaking 15 languages.40% of the patients are from foreign countries. On the basis of specific protocols, the "International Patients Services" Department works in coordination with the different areas of the hospital. It is responsible for managing information requests and speeding up procedures. It provides a personalized service to our international patients.
Popular treatments
2 more treatments
Consultations available in:
English, Arabic, Spanish, French
Additional Services
Flight Booking Assistance, Local Accommodation Assistance, Translator Services
Accreditations
Joint International Commission
Contact Clinic
SELECT A TREATMENT. GET A FREE QUOTE.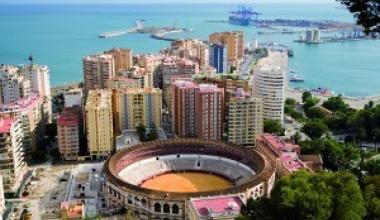 Spain Travel Tips
Language: Castilian Spanish, Catalan
Currency: Euro (EUR)
Climate: Average Temp 68 F (20°C)
Capital: Madrid
Major Airport(s): Madrid Airport, Barcelona Airport
Electricity: 230V 50Hz (European Plug)
Time Zone: UTC + 1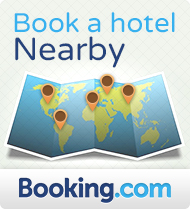 What to See
Málaga is a municipality, capital of the Province of Málaga, in the Autonomous Community of Andalusia, Spain. Málaga is an entreatingly modern, historic city. The crisp air fills your heart and makes you stand tall — as it's an atmosphere with swagger. Visit the historic city centre for a charming day filled with Gothic cathedral, traditional buildings, narrow pedestrian streets and some of the best tapas bars in the world. Málaga is one of southern Spain's most hospitable and happening cities.
What to Savor
Málaga is now considered the food hub of southern Spain. Andalucía produces half of the world's olive oil. Andalucian food is held together by the grinding tastes of olive oil, wine, wheat, Saffron, coriander and rice. You'll never savor your dinner more than in Málaga. Made with many Spanish cooking traditions, enhanced by the edible riches of the two seas – Mediterranean and Atlantic – every taste appeals to your palette.
Where to Stay
Have you ever visited the seaside on warm day? Explore the hotels on the developed stretch between Torremolinos and Fuengirola — offering large, modernized, affordable rooms near the sea.