The Facility
Istanbul Hizmet Hospital is an ultra modern hospital with 114 beds, 22 clinics, ICU units, high tech operating theaters, and a highly-skilled bariatric surgery team lead by Dr.Tugrul Demirel.
The hospital is an ISO certified and patient safety oriented hospital and renowned in promoting strict food, cleanliness and overall hygiene standards; boasts a contract with a multinational company, Sodexho, for expert hygiene....
Popular treatments
1 more treatments
Consultations available in:
English, Turkish
Additional Services
Local Accommodation Assistance, Hotel to Clinic Transfers, Translator Services
Contact Clinic
SELECT A TREATMENT. GET A FREE QUOTE.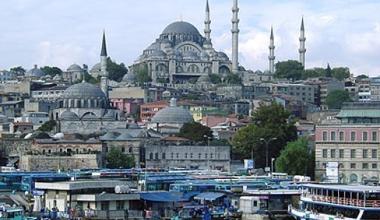 Turkey Travel Tips
Language: Turkish
Currency: Türk Lirası/Turkish Lira (TRY)
Climate: Temperate Mediterranean Climate Hot, dry summers/mild to cool, wet winters
Capital: Ankara
Major Airport(s): Atatürk International Airport, Esenboğa Airport
Electricity: 220V 50Hz (European Plug)
Time Zone: UTC +2
Calling Code: 1118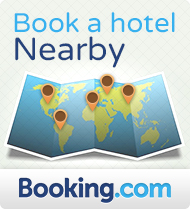 What to See
The city of Istanbul is one of the world's most stimulating cities. It has an exclusive history, and it is chiefly one of the great attractions for tourists. The place, once named Constantinople in historical times, has been the capital of the Byzantine, Roman, and Ottoman Empires. And what most caught the eyes of the visitors, is the fact that the city's heritage is greatly conserved. Along the charming streets, churches and mosques like the Blue Mosque, Süleymaniye Cami, and Hagia Sophia, can be found near the grand palaces of The Topkapi and Dolmbahce. Istanbul also beholds the great Grand Bazaar, considered the oldest marketplace in the world; a bunch of streets, shops and stalls that sell all kind of pottery, spices, jewelry and, of course, carpets.
What to Savor
Saray Muhallebicileri is famed for its delicious cakes and pastries since 1935. The interior is deliciously decorated and the waiters are professional in tune with you and your guests...serving the finest cuisines in white jackets. Saray is a very down-to-earth and inexpensive café.
Where to Stay
The Hilton Istanbul hotel is Turkey*s ultimate luxury hotel surrounded by beautiful gardens in the heart of the city. Enjoy Lebanese cuisine in Al Bushra restaurant or an exquisite dinner in the Bosphorus Terrace Restaurant inside this stunning Istanbul hotel. Unwind in the hotelss famed Health club and get fit in the 24-hour gym.