dentalia Cosmetic Dentistry Clinic
We are dedicated to perfecting the newest dental care techniques and treatments to offer patients not only optimal oral health, but extraordinary services at every visit. As the largest chain of dental clinics in Mexico, dentalia delivers an innovative concept with a culture of exceptional service in 46 clinics nationwide.
We are devoted to offering the most innovative dental treatments and personalized services to each patient....
Popular treatments
Consultations available in:
English, Spanish
Additional Services
Airport Transfers, Flight Booking Assistance, Hotel Reservations, Hotel to Clinic Transfers, Local Accommodation Assistance, Local Tours, Translator Services, Assistance for Disabled Patients, Free Wi-Fi
Patient Reviews
You received personalized attention, I really like that someone calls me one day before to remind me my appointment and that they open Saturdays and sundays in extended open hours. The doctor explained me all the treatment I felt comfortable. I didn´t had to wait to be treated
31-Oct-2014
The doctor was very professional, he listened to what I wanted.I felt relaxed and confident. I saved around 1500usd in getting my veneers.
31-Oct-2014
15 more reviews
SELECT A TREATMENT. GET A FREE QUOTE.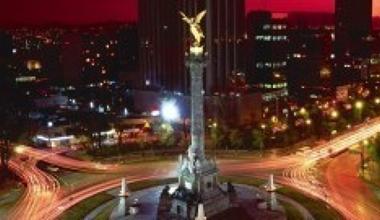 Mexico Travel Tips
Language: Spanish
Currency: Peso (MXN)
Climate: Average Daily Temp 75-82 F (24 to 28 °C)
Capital: Mexico City
Major Airport(s): Mexico City International Airport, General Abelardo L. Rodríguez International Airport
Electricity: 127V 60Hz
Time Zone: UTC −6/Summer UTC −8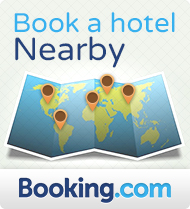 What to See
Enjoy the diverse culture and attractions this city has options for you. Our Mexico City clinics are located inside shopping malls, in a safe environment that are located near many hotels.Mexico City offers one of the most vibrant and colorful locales in the world. Sprawling across many miles, the city has a vibe that is both edgy and modern.The picturesque and quaint charm of Mexico City offers easy access to the intriguing past of Mexican culture, enticing white sand beaches, stunning golf courses and inspirational views of the Caribbean Sea.Explore the fascinating sights of Mexico City: Anthropological Museum Chapultepec Castle Pyramids-Archeological Site San Angel Flea Market Xochimilco-Floating Gardens
What to Savor
Mexico City has a flavor all of its own. The restaurants proudly offer a rich culinary tradition — embossed by chocolate, corn and the tomato.Pujol is well known as one of the most interesting gastronomic restaurants in Mexico City.San Angel Inn is an old Carmelite monastery converted into an extraordinary restaurant, located in the southern part of Mexico City.
Where to Stay
Stylish. Sophisticated. Soothing.The hotels of Mexico City bring together modish suites and peaceful spots to rest and recover from the excitement.Favorites include: Condesa DF, Las Alcobas, and Hotel Habita.