CEGA Dental
Doctors/Dentists experience Dr. Ermilo Cervera, Associate, Completed a 5 year D.D.S. equivalent dental degree in Yucatan, Mexico. Completed a 3 year residency at Loma Linda University School of Dentistry, Specializing in Prosthodontics. Trained in Cosmetic Dentistry, veneers, crown and bridge; Implant Dentistry, restoration of simple to complex procedures; Complete and Removable Partial dentures. Dr....
Popular treatments
Consultations available in:
English, Spanish
SELECT A TREATMENT. GET A FREE QUOTE.
Mexico Travel Tips
Language: Spanish
Currency: Peso (MXN)
Climate: Average Daily Temp 75-82 F (24 to 28 °C)
Capital: Mexico City
Major Airport(s): Mexico City International Airport, General Abelardo L. Rodríguez International Airport
Electricity: 127V 60Hz
Time Zone: UTC −6/Summer UTC −8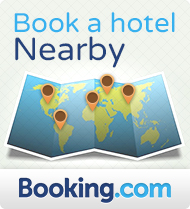 What to See
Tijuana is a city in Baja California Norte, Mexico. It is located right across the border from San Diego, California, USA. Visitors can expect an ideal climate for most of the year, with average temperatures during the daytime ranging from 68ºF in January, to 86º in August. The rainy season is short (and tame, with yearly averages close to only 10 inches of rainfall), and encompasses late Winter to early Spring. Tijuana has a population of around 1.2 million people according to the last census, although it is believed that the number is now closer to 2 million. The city has grown from a small border town with a salacious reputation during the Prohibition era in the United States; into a large, modern city with a sizable middle class. Its proximity to the United States has made it a very popular tourist destination, especially for day-trippers from San Diego. Recent violence has curtailed that traffic, however. Getting to TijuanaMost tourists enter Tijuana through the border crossing at San Ysidro, which is reportedly the busiest border crossing in the world. The crossing can be made by car, bus, bicycle, or on foot. From the Tijuana International AirportTijuana-General Abelardo L. Rodtríguez International Airport (IATA: TIJ) is served by the two Mexican legacy carriers, Aeromexico and Mexicana, and also serves as a hub for the growing low-cost airline market in Mexico. Carriers such as Volaris and Interjet offer low-cost products similar to U.S.-style low cost carriers. Previously international services were very limited until 2007, when Aeromexico begin services to East Asia adding Tijuana as a stop on its Mexico City-Tijuana-Tokyo (Narita) flagship route. In 2008, this route was augmented by a Mexico City-Tijuana-Shanghai (Pudong) flight. The flights serve as routes not only as flights between four of the world's most populous cities, but also as the link for the significant East Asian-Mexican community in the Northern Pacific areas of Mexico.The Airport is located parallel to the USA – Mexico border line, only a few miles east Tijuana Downtown and San Ysidro International Border Crossing, and 1 mile west of Otay International Border Crossing. The Airport is used as a transit point for travelers wishing to visit San Diego and L.A. as well.You can take an authorized taxi cab, sedan or van, at the Airport. Buy a ticket in one of the boots at the exit of the airport. They have fixed and official rates; It will cost you about $200 Pesos to Zona Rio (15 min ride), or $250 Pesos to Zona Centro (25 min ride), or $300 pesos to the Gran Hotel (30 min ride). US Dollars will be accepted.You can take also public transportation from the Tijuana airport all the way to city downtown and it will cost you $ 6 Pesos, less than 1 US Dollar. Go outside the airport and take the blue and white bus, heading west. It has the legend: "Centro" or "Plaza Rio". US Dollars will be accepted.The airport has international coach transportation to San Diego or the major destinations in south California and transfer to the Gray Hound, Some airlines provide their own coaches to/from major San Diego destinations, including Lindbergh San Diego Airport.-- Please note that even though the Mexican Peso is the official currency in Mexico, US Dollar will be accepted every where in Tijuana and the whole Baja California State, despite the fact MXP/USD interchange rate changes daily. From the San Diego AirportSan Diego International Airport is only a few miles north of the international border and can be used as a transit point for travelers wishing to visit Tijuana. You can take public transportation from the San Diego airport all the way to downtown Tijuana and it will only cost you $10. Go outside the airport and take the airport express bus, which is route 992. Buy a $5 day pass from the bus driver, which will also cover the trolley. Take this bus to the first stop on Broadway. From here, you should see the American Plaza Trolley station. Walk over to the west side, and you will catch the Blue Line to San Ysidro. The day pass you bought from the bus driver will work on the train, which could help you to catch a train that's just arriving at the American Plaza Trolley station. The San Ysidro exit is the last stop on the Blue Line. Everyone will get off the train. Follow everyone across the bridge to the right of the trains. You cross the freeway on the pedestrian bridge by going up, across and back down. Go through a one-way gate, and if it's your first time, go straight, and cross through another one-way gate. This will take you to the more expensive yellow taxis driven by taxi drivers in yellow shirts. The fare for these taxis is $5 USD to revolution avenue. Sometimes a taxi driver will ask you to pay $6, but you can always get these taxis for $5.If you've been to Tijuana a few times before, then go to the right after the first one-way gate. This will take you to a small market and here you can catch the lower-priced taxis which are usually green and white and called either "Taxi Libre" or "Taxi Economico." These cost $3 USD to get downtown and the prices are all listed on various boards.If it's during the day then you could walk to downtown. Follow the signs that say to Centro. You'll walk across a long bridge, and generally head toward the Revolution Arch. By carTake I-5 or I-805 to south. Either park at the border and continue on foot or you drive into Mexico. Driving from the US to Mexico usually requires no stopping. Driving across the border from Mexico to the US may involve a long wait, especially during evening rush hour or on holiday weekends. Mexican insurance is required, which can be bought immediately before crossing the border, or even online before your trip. Many times, the Otay Mesa and Tecate border crossings, also nearby, are much less congested gettng back into the US. To get to the Otay crossing can be a little scary (not good for Gringos at night) and the border agents don't seem as pleasant as when working at the San Ysidro crossing.If the pedestrian line returning to the US is long, as it often is after the September 11 attacks, it may be faster to take advantage of the numerous van and bus lines that cross the border. You will undoubtedly encounter agents for these services when approaching the pedestrian line back to the U.S., who will ask for $5 to $10 per person to let you board the vehicles which are already in line. Generally, the closer the vehicle is to the front of the line, the more they will charge.By footMany people drive to the border, park on the US side, and walk across. There are many lots available for this, which charge $4-$9 a day. While there are many taxis waiting to take you to Avenida Revolucion, it's only about a fifteen minute walk; follow the other tourists.By busMexicoach buses leave from the parking lots on the US side, cross into Mexico, and drop you off at the bus station on Revolucion Avenue in the middle of the downtown tourist district. These buses run during the day, every day, and costs $5 one way or $8 roundtrip. The parking lot at Mexicoach is about $7/day. The central de camiones for destinations in Mexico is reached by bus from Calle 3 or by taxi from the city centre and has direct coaches to most major cities in Mexico. Source: Wikitravel
What to Savor
Where to Stay