Hair Transplant Institute Dominican Republic
The Dominican Republic is one of the most sought-after destinations for hair transplant treatments in Latin America. Dr. Alba Reyes, MD is one of the selected few who was admitted the American Board of hair restoration surgery.
The clinic offers the latest in surgical techniques and skilled English speaking staff, to ensure patents are fully satisfied with the treatment results. The clinic's staff is trained to the highest medical and professional standards....
Popular treatments
4 more treatments
Consultations available in:
English, Spanish, Hebrew
Additional Services
Airport Transfers, Hotel to Clinic Transfers, Hotel Reservations
Accreditations
American Board Certified, ISHRS
Patient Reviews
Satisfied Patient
I am very happy with the procedure and I was very amazed on how loving and caring Dr. Alba Reyes is. Just by talking to her you can feel that she cares for her patients and wants to do the very best job that she can. I will always remember her and always be grateful.
05-May-2015
Anon
I am very satisfied with my results. The surgery has made a dramatic improvement in my appearance. My wife is also very happy with the results.
05-May-2015
Randal Jones, USA
Dear Dr. Reyes, I want to highly commend you, your medical technicians and office staff for performing such an excellent job with my hair transplant. I had a hair transplant procedure done in Sao Paulo, Brazil five years ago by a "highly rated doctor" and the results were marginal at best. I never considered having another hair transplant until I had a chance conversation with one of your former patients. The difference between his results and mine were night and day, I could not tell that he had had a hair transplant. Now that you have performed my procedure, I am so glad that I choose your clinic because I now know that besides being a highly trained professional, most important of all, you are a perfectionist; I know that very few doctors would give such an exceptional effort by performing a 9-hour procedure. After the mega-session in your clinic, my hair is as full as it was when I was in college, and with your artistically placed micro-grafts, my hairline looks very natural. It was comforting that you and most of your office staff spoke English. Your pre-procedure orientation made me feel very much at ease, and the post-procedure support you and your staff gave me greatly shortened my recovery period and insured the excellent outcome of my transplant; I know this based on my previous hair transplant experience. Please relay my personal thanks to your staff; and please accept my gratitude for greatly improving my image and lifestyle. Feel free to give my email address to any of your potential clients who may have questions or concerns about hair transplant procedures.
3 more reviews
Contact Clinic
SELECT A TREATMENT. GET A FREE QUOTE.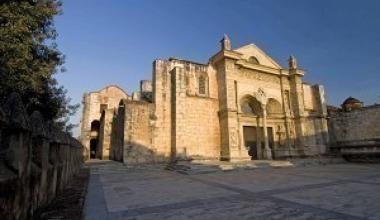 Dominican Republic Travel Tips
Language: Spanish
Currency: Dominican peso (DOP)
Climate: Average Temp 87 F (31°C)
Capital: Santo Domingo
Major Airport(s): Samana (AZS), "La Isabela" (JBQ), Santo Domingo (SDQ)
Electricity: 110 60Hz (US Plug)
Time Zone: UTC/GMT -4 hours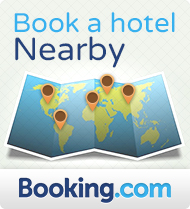 What to See
Relive the colonial period of the Dominican Republic and take a stroll down the narrow, cobblestone streets of Zone Colonial. Make sure you catch the folkloric show taking place every Thursday to Sunday night staged at Parque Colon and Plaza de Espana.
What to Savor
Looking for a romantic setting for you and your significant other? Spark up some romance as musicians create the perfect atmosphere by serenading diners. The restaurant has a charming Spanish-colonial architecture, seen in the pillars and archways. The menu offers a selection of fancy French dishes.
Where to Stay
Casa Bonita Tropical Lodge is a small, family-run luxury hotel that combines all the elements of lavish accommodation and down-to-earth service. Wake up to the sweet sounds of the river and the palm trees swaying and start your day with a wondering breakfast served on the grass hut overlooking the infinity pool and panoramic view of the sea.