The Colombian Center for Fertility and Sterility
The globally recognized Colombian Center for Fertility and Sterility (CECOLFES) offers couples the opportunity to identify and solve their trouble in having children.
The clinic offers top quality services in Reproductive Biomedicine and Technology, such as artificial insemination (IUI), In-Vitro Fertilization (IVF), Intracytoplasmic Sperm Injection (ICSI) and ultimately, Pick-up Icsi (P....
Popular treatments
17 more treatments
Consultations available in:
English, Spanish
Additional Services
Hotel Reservations, Local Accommodation Assistance, Airport Transfers
Accreditations
ISO NTC 9001:200 - NTC - 9001:2000
Patient Reviews
Had a great experience the whole staff is very nice and carrying and ery professional. I would definitely recommend it to anyone.
29-Oct-2013
Fantastic! My husband and I tried InVitro in the US and spent entirely too much money and did not get pregnant. It was very stressful and expensive in the US. On top of that, I had to take a lot of different medications. My husband is from Colombia so we decided to try InVitro there. From the very beginning, they were so helpful. I asked so many questions and they answered all of them happily. When we actually got to Colombia, the entire staff was great to us; the doctors were so kind and welcoming. I am so extremely thankful to the Colombian Center for Fertility and Sterility! I have the most beautiful baby boy and I owe it all to them...and God of course :) There were so many things about their methods that I liked as opposed to here in the US. If my husband and I ever decide to have more children, I would go back to them in a heartbeat, no questions asked. Thank you so much for the chance to be a mommy! I can never put into words how satisfied I am with their clinic.
30-Jan-2012
2 more reviews
Contact Clinic
SELECT A TREATMENT. GET A FREE QUOTE.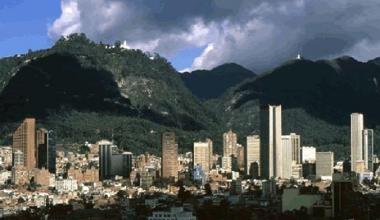 Colombia Travel Tips
Language: Spanish
Currency: Colombian peso (COP)
Climate: Average Temp 63-85 F (year round)
Capital: Bogotá
Major Airport(s): José María Córdova International Airport (MDE), Olaya Herrera airport (EOH)
Electricity: 110V 60Hz
Time Zone: UTC -5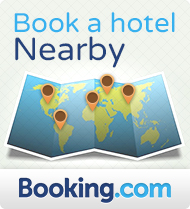 What to See
Feast your eyes on Plaza de Bolivar, the very spot where Bogota was declared the seat of New Granada's colonial government. You can find the justice palace, the Cathedral Primade and official buildings of Colombia in close proximity to Plaza de Bolivar.
What to Savor
Casa Medina was a private mansion and is considered a national monument among Colombians because of the invaluable antiques displayed in the dining rooms. Casa Medina was built in 1945 and serves French delicacies with a Colombian twist.
Where to Stay
Plaza de Bolivar is an urban hotel located within a short distance from Virrey Park and the city center. The hotel is well-appointed with modern conveniences, including mini-fridge, personal safe, climate controls, entertainment center, full-sized bathroom, internet access and round-the-clock customer service.